 The father of missing Allan Bryant Junior has described the police investigation into his son's disappearance as a "joke".
Allan Bryant has confirmed to The Courier that he has formally reported the investigation team to Police Scotland's Professional Standards Department.
Mr Bryant has repeatedly criticised Police Scotland over its efforts to find out what happened to his son, Allan Jr, since he vanished following a night out with friends over two years ago.
Though claiming that he does not want to antagonise the police, Mr Bryant said that he felt he had no option but to take forward his concerns.
"It has been a complete joke," he said.
"I don't know what they've been doing.
"They sit in my house and make it sound good (but) the way we have been treated is disgusting."
Allan Jr was 23 when he disappeared after a night out with friends on November 3 2013.
He had been at Styx Nightclub on Caskieberran Road, with CCTV footage showing him leaving the venue in the early hours of the morning.
In response, police in the region launched the biggest missing person search in Fife's history.
However, to date there is still no trace of Allan Jr, who would now be 25.
Mr Bryant has also stated concerns over the whereabouts of documents handed by himself to the police to aid with its investigation.
Having claimed to have handed the information over several weeks ago, Mr Bryant says that he has had no further contact from the police as to when it may be returned.
"It took months for me to get those files together," he added.
"I can never get a lot of that back.
"If people get in touch with information then I don't just ignore it.
"I take it all down to make it easier for the police to follow up."
A Police Scotland spokesman said: "We can confirm a complaint has been received and as such, we can't comment further."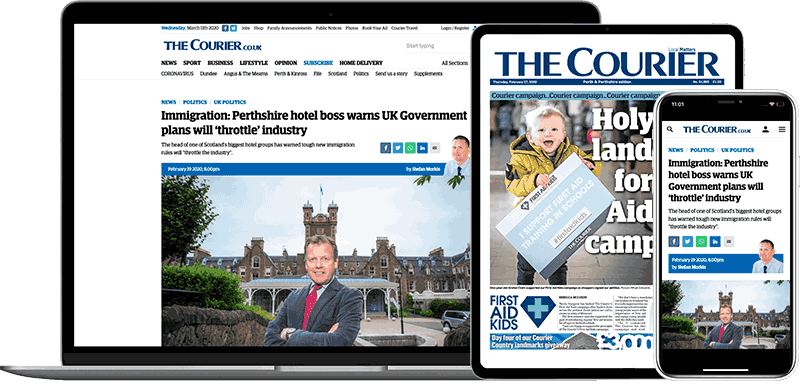 Help support quality local journalism … become a digital subscriber to The Courier
For as little as £5.99 a month you can access all of our content, including Premium articles.
Subscribe