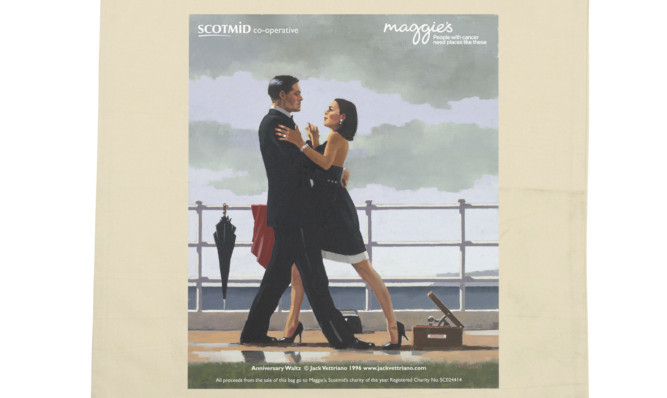 Fife artist Jack Vettriano has designed an eco-friendly shopping bag to raise money for charity.
The limited edition bags, which are being sold at Scotmid Co-operative stores, features his work, Anniversary Waltz. It is hoped the £2 totes will raise more than £10,000 for Maggie's, which is the retailer's charity of the year.
Vettriano is a long-term supporter of Maggie's after a visit to Maggie's Fife in Kirkcaldy. He raised more than £20,000 for Maggie's in 2010 when his famous image, Lets Twist Again, was used on the First Minister's Christmas card.
Vettriano said: "I am delighted to lend my support to Scotmid's fundraising campaign for Maggie's Cancer Care Centres I have seen the brilliant work they do first hand in my hometown, Kirkcaldy, and hope that their network of centres continues to grow with our support."
Scotmid Co-operative head of corporate communications Malcolm Brown said: "We encourage our customers to pick up one of these beautiful bags while they can so that Maggie's can deliver their exceptional support and advice to as many people as possible in our community."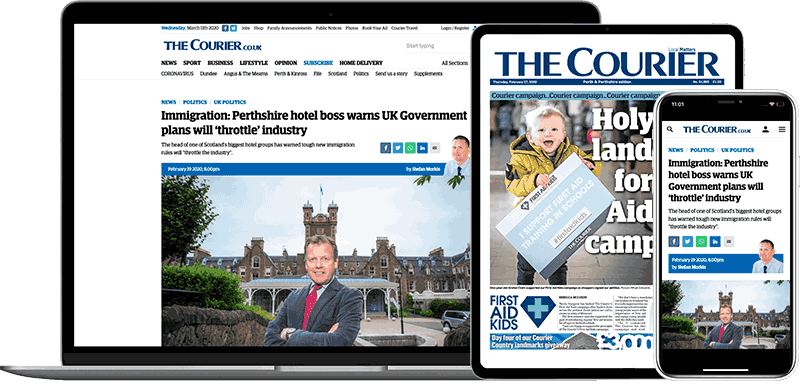 Help support quality local journalism … become a digital subscriber to The Courier
For as little as £5.99 a month you can access all of our content, including Premium articles.
Subscribe