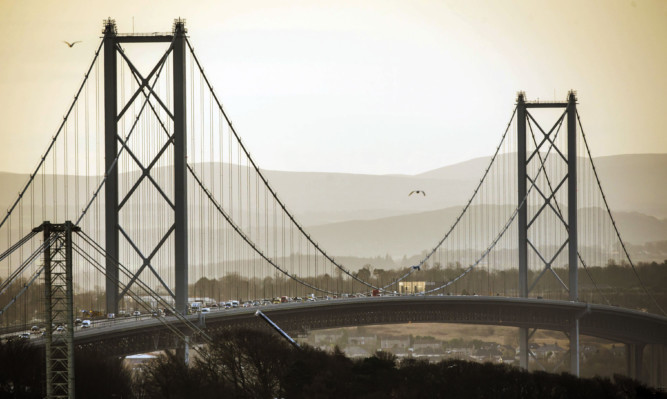 The Forth Road Bridge will fully reopen to HGVs from Saturday night, it has been confirmed.
Scotland's transport minister, Derek Mackay, confirmed that repairs to the crossing would be completed on Friday evening, with lorries once again able to make use of the bridge 24 hours a day from 11pm.
It follows a partial reopening of the bridge to HGVs a fortnight ago, however, engineers confirmed that favourable weather conditions had allowed full repairs to be completed ahead of schedule.
At an announcement at Bridge Control this morning, Mr Mackay said: "It is great to see the Forth Road Bridge fully reopening this weekend.
"The immediate repair work is in the final stage and no further structural defects have been identified during painstaking investigations by engineers."
The news will be welcome relief to the haulage industry, which has been hit hard since the initial closure of the crossing in December.
Mark Arndt from Amey said: "Getting to this stage is the result of months of hard work from our team and partners and we're hugely appreciative of the dedication shown by everyone involved during, what has been, a very challenging time.
"The finish line is now in sight and by Saturday, we'll have completed all the necessary repairs to safely reopen both the north and south bound carriageway to all traffic."
The move has been welcomed by businesses and lorry drivers.
Director of the Road Haulage Association director Martin Reid said: "The return to normal tomorrow is a huge relief for all concerned. All too often we take our core road infrastructure for granted and that cannot be allowed to happen in future."
See Saturday's Courier for more on this story.