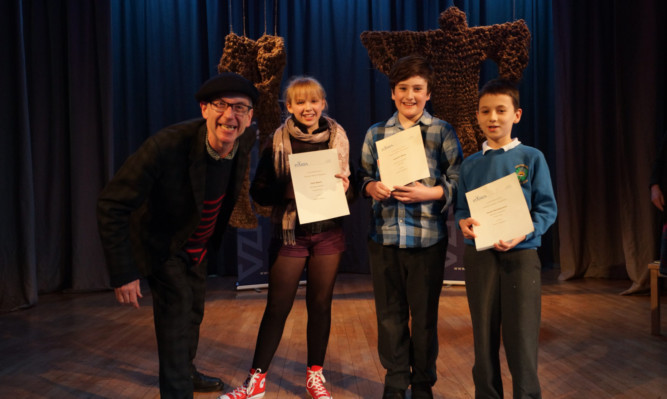 Scotland's international poetry festival was hailed one of the best ever despite the setback of its hub going into liquidation.
StAnza brought more than 78 poets, including Liz Lochhead, Gillian Clarke and Mark Doty, and dozens of artists, writers, actors, film-makers and performers to more than 100 events in St Andrews.
The shock closure in February of the Byre Theatre, which was at the heart of the festival in previous years, threatened to mar the five-day event.
However, organisers said the success of the festival, which closed on Sunday, had exceeded expectations.
Director Eleanor Livingstone said: "With the closure of the Byre Theatre, the first question was whether we could hold the festival to the standard of excellence that we intended.
"It seemed to be enough of a challenge to do that but we really have gone one better, producing a festival that audiences have been saying is the best ever.
"We have enjoyed enormous goodwill from our funders and supporters and partners and friends in St Andrews and beyond. I'm delighted that it has proved to be such a brilliant success."
As well as ticketed events, poetry spilled on to the streets of St Andrews, with models wearing "poetry dresses" visiting clothes shops to let customers hear audio recordings of poems activitated by touching sensors in lace panels on their outfits.
Pink-wigged poetry postie Sally Crabtree cycled through the town to deliver poems.
Vinyl panels of verse were displayed in shop windows and a new digital poetry trial allowed people to hear contemporary poets read at places connected with their poems by scanning QR codes.
It also celebrated Fife's young verse-makers, with a children's poetry competition.
Poet and performer John Hegley presented prizes to the winners, who were:
* S1/2: 1 Andrew Wells, St Leonards School, 2 Iona Byers, Madras College, 3 Finlay Smith, St Leonards;
* P6/7 : 1 Dino Heddie, Strathkinness Primary School, 2 Briony Laing, Balmerino Primary School, 3 Laura Arthur, Canongate Primary School;
* P4/5: 1 Patricia O'Riordan, Newport Primary, 2 Louis Baddeley, Strathkinness Primary School, 3 Jacek Michalowicz, Strathkinness Primary School.