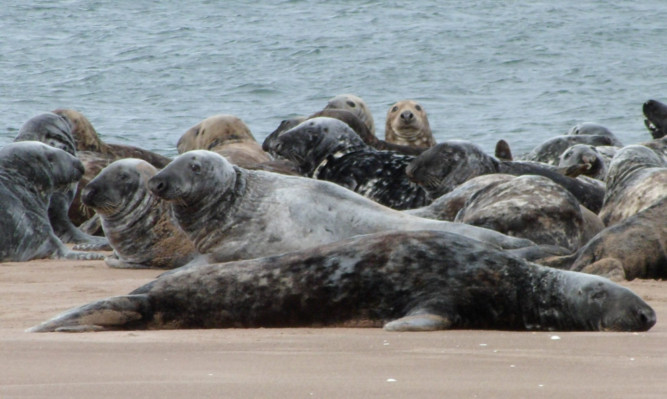 WALKERS ARE being urged to help solve the mystery of the Tay's declining seal population.
In the past decade, numbers of harbour seals, which are also known as common seals, have plummeted, promoting scientists at St Andrews University's Sea Mammal Research Unit (SMRU) to investigate why they are disappearing.
One theory is that they are being killed by boat propellers.
To get to the bottom of the mystery, the SMRU tagged a number of seals to monitor their movements.
However, the tags have not been working properly.
Seal tags are fitted with a mobile phone sim card to send back information, but this has malfunctioned. The SMRU is now asking members of the public to get in touch if they see a tagged seal so data can be recovered.
Senior research scientist Callan Duck said: "If we can recover these tags, all that data is still being collected and we would be able to get all that information from them."
In recent years, seals have been washed ashore with strange corkscrew injuries, suggesting they had been fatally injured after coming into contact with propellers.
The data on the tags could help scientistslike Mr Duck find out how the seals wereinjured.
Harbour seals are not endangered but have declined in certain areas.
Mr Duck said they are now becoming so scarce around the Tay and Eden Estuary there is a danger the local population could struggle to recover from further decline.
Anyone who spots a tagged harbour seal on the banks of the Tay is asked to contact SMRU on 01334 463446.
ENDS