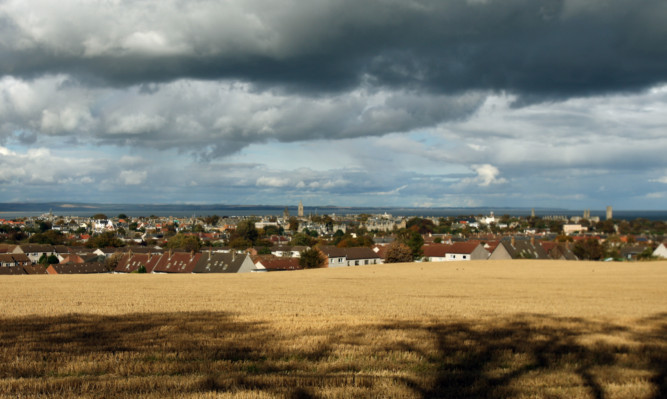 A St Andrews parent has resigned from the town's community council after it refused to back plans for the proposed development of a new Madras College at Pipeland.
Andy Primer walked out of the meeting on Monday night in disgust as around a dozen parents in the public gallery also expressed their anger at the stance taken by the community council.
Pipeland, on the southern hillside, is Fife Council's preferred site, with an educational consultation due to end on Friday. However, the majority of community council members refused to back Pipeland.
They want further investigations carried out into the viability of the universityowned "pond site" at North Haugh despite Fife Council repeatedly ruling this site out on grounds of cost.
St Andrews Community Council chairman Kyffin Roberts, who has so far stayed neutral in the Madras debate, told The Courier it was "very regrettable" a member had felt the need to resign.
He said: "I hope that in the full light of day that he might change his mind. Passions do run high on this. It's a contentious subject."
St Andrews parent Colin Brown, who spoke from the public gallery, said he "despaired" at some of the "irrelevances" being cited by some community councillors.
He said it was shocking the community council risked further delay to the Madras project when the existing buildings at South Street and Kilrymont were already a "disaster".
Children's education needed to be put ahead of "spoiling a view", he said.
However, David Middleton, of St Andrews Preservation Trust said Pipeland was greenbelt and prime agricultural land, which had a presumption against development.
He said the application was likely to be "called in" by the Scottish Government while someone might also take legal action against development there.
St Andrews Fife Labour councillor Brian Thomson said a mistaken view is still held by some that an alternative site namely the "pond site" is both available and deliverable. Pipeland remains the only deliverable option, he added.