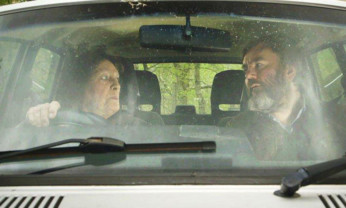 Ahead of a special Scotland-wide cinematic tour, former Arab Strap frontman Aidan Moffat talks to MICHAEL ALEXANDER about the controversy that arose when he teamed up with a filmmaker friend to revise the music and lyrics of legendary Blairgowrie ballad singer Sheila Stewart.
What would happen if a cult 1990s indie pop raconteur, best known for his lyrics about sex, drugs and male anxiety, decided to rewrite and perform Scotland's oldest songs?
And what if the only person standing in his way was a 79-year-old balladeer who was the self-proclaimed Last of the Perthshire Tinkers?
What if he believed the songs were ripe for updating? But what if she did not?
The answer can be found in Where You're Meant To Be, a featurelength documentary starring Aidan Moffat, the former front man of Scots indie band Arab Strap, and Sheila Stewart, the late traditional ballad singer from Blairgowrie.
In the spring of 2014, Moffat, now aged 42, and his film director friend Paul Fegan, made plans to tour the length of Scotland to socialise with local characters, carouse into the early hours, and explore the country's music traditions as part of a folkloric pop voyage.
It was meant to be the basis for a film depicting Moffat's road trip. It was meant to be a film that celebrated Scotland's communities and lore, as the former frontman toured his modern re-interpretations of old folk songs.
But just before they hit the road, Fegan and Moffat met Sheila Stewart, the last in a line of Travelling folk royalty, and a balladeer whose life and unexpected death in December 2014 upturned Moffat's folk assumptions, and diverted the course of Fegan's film.
"To be honest we really didn't know what we were doing when we came up with the project, " laughed Moffat in an interview with The Courier from his home in Glasgow.
"We never really knew what we were going to end up with. But where it all changed is the scene in the film where Sheila and I meet for the first time and she takes me for a drive. She asked me to sing a version of one of her songs. She wasted no time in telling me what she thought of it. She didn't like it. It was funny but scary at the same time because there was nowhere to escape to in that car!"
Moffat said Stewart was always going to be part of the film in some way. A defender of Scotland's ancient Traveller traditions, passed down through the centuries, she had met the Pope, met the Queen, lectured at America's top universities and feared that when she was gone, the traditions would go with her.
But that fundamental disagreement on how things should be encapsulated her relationship with Moffat and changed the course of his project.
The ensuing film, Where You're Meant To Be, is a warm-hearted and open-armed journey through Scottish music, landscape and time. Yet it raises fundamental questions such as should traditional music be modernised and should the songs be preserved?
"The song she asked me to sing was called the Parting Song," recalled Moffat with a smile.
"It's a metaphor for death. It's about a man approaching heaven. It's about a ship in a harbour waiting to sail. The history of it was Irish and it had travelled over. The same song still exists in Ireland with a different name there it's called 'Here's a health to the company', and it has a different tune.
"Sheila didn't like what I did to the song. She said the songs didn't belong to anyone. They had no real ownership. They had been passed down by the Travellers over time. As she got older she became more protective.
"But unfortunately after I looked into the history of it, I did not get the chance to speak to her about it again."
Moffat said it was a great surprise when he heard she had died.
"The last time we saw her was in May 2014, and we planned to film more of her in 2015, "he said.
"She was funny, forthright, not nasty I don't want it to be said we didn't get on. We had quite a laugh as well!
"But after she died, it felt like we had much more responsibility to get this film absolutely right. We wanted her to tell her story. Without her we used a lot of archive footage. Paul put a lot of time and effort in to get it right. It became a much scarier task."
After a tour around folk clubs in the islands and North East, the film ends at Glasgow's Barrowland Ballroom where he and Sheila have a final showdown.
And it's here where the film had its world premiere at the recent Glasgow Film Festival.
Now Moffat is looking forward to taking the film on a special tour of Scotland, along with a live music set by himself featuring a range of folk songs which contain "colloquial language, spirit and humour".
Starting at the Belmont Cinema in Aberdeen on March 25, the 10-date tour includes Dundee DCA on March 27; Adam Smith Theatre, Kirkcaldy, on April 6 and Blairgowrie Town Hall on April 8.
For ticket information go to www. whereyouremeanttobe.com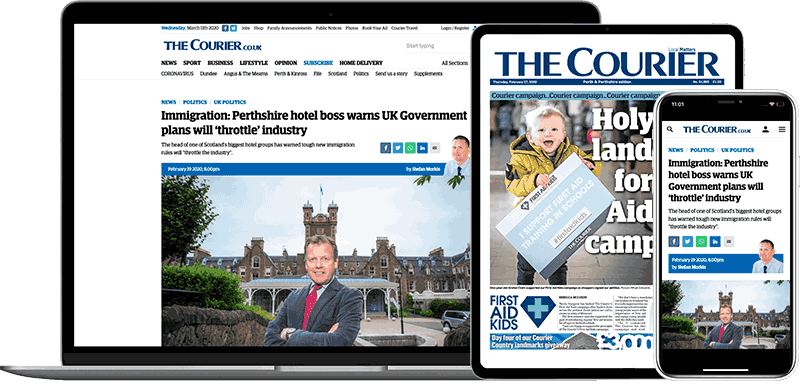 Help support quality local journalism … become a digital subscriber to The Courier
For as little as £5.99 a month you can access all of our content, including Premium articles.
Subscribe