 She met the Pope, met the Queen, lectured at America's top universities and was invited to represent Scotland in Washington DC during the USA's bicentennial celebrations in 1976.
When The Courier interviewed the late-Scots traditional ballad singer and storyteller Sheila Stewart a few years ago, she said she could expect the "red carpet treatment" when she went out in her home town of Blairgowrie.
However, that wasn't always the case. She regularly faced intolerance and prejudice as a youngster because she came from a well-known family of Travellers, or Tinkers.
"It was hell for me, my brother and my sister when we were at school," she reminisced in her settled home on Blairgowrie High Street.
"Nobody would sit beside us in class. If they did they were supposed to be 'blowin' the fleas' off us. It was just general bullying at school I know there's an awful big thing about bullying nowadays but I mean , then, it was absolutely terrible, I got beaten up every night."
Born in Blairgowrie in 1935, Sheila came from a family of settled Travellers, the famous Stewarts o'Blair, who acted as go-betweeners with those still on the road and they themselves were renowned for their traditional music and songs.
Until her unexpected death in December 2014, the self-proclaimed last of the Perthshire Tinkers did her bit to promote traditional Scots Traveller heritage. Although she was terrified that when she was gone, much of the heritage would go with her unless it was preserved.
Now a special documentary which is touring Scotland including Dundee DCA, Adam Smith Theatre in Kirkcaldy and Blairgowrie Town Hall is giving a unique insight into Sheila's life and a culture clash that arose with cult 1990s indie-pop raconteur Aidan Moffat.
The feature-length documentary Where You're Meant To Be, stars Moffat, the former front man of Scots indie band Arab Strap, and Sheila.
In the spring of 2014, Moffat, now aged 42, and his film director friend Paul Fegan, made plans to tour the length of Scotland to socialise with local characters, carouse into the early hours, and explore the country's music traditions as part of a folkloric pop voyage.
It was meant to be the basis for a film depicting Moffat's road trip. It was meant to be a film that celebrated Scotland's communities and lore, as the former frontman toured his modern re-interpretations of old folk songs.
But just before they hit the road, Fegan and Moffat met Sheila whose life and unexpected death upturned Moffat's folk assumptions, and diverted the course of Fegan's film.
The open-hearted, and at times very moving film, with a sprinkling of colourful language, shows what happened when Moffat dared to change some of the songs which had been passed down through the centuries.
Where You're Meant To Be is screened at Dundee DCA (March 27); Kirkcaldy Adam Smith Theatre (April 6) and Blairgowrie Town Hall (April 8).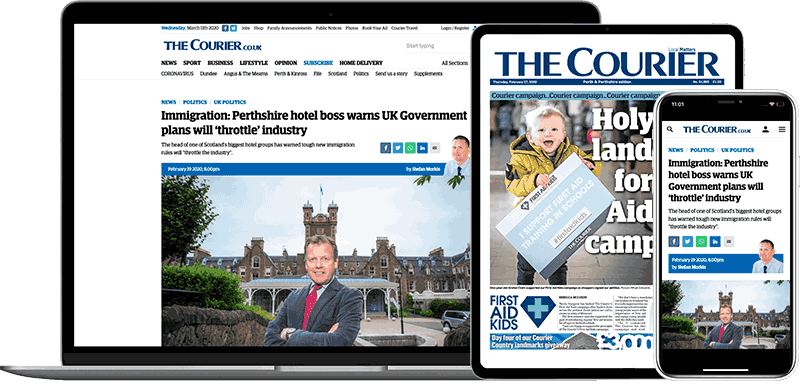 Help support quality local journalism … become a digital subscriber to The Courier
For as little as £5.99 a month you can access all of our content, including Premium articles.
Subscribe