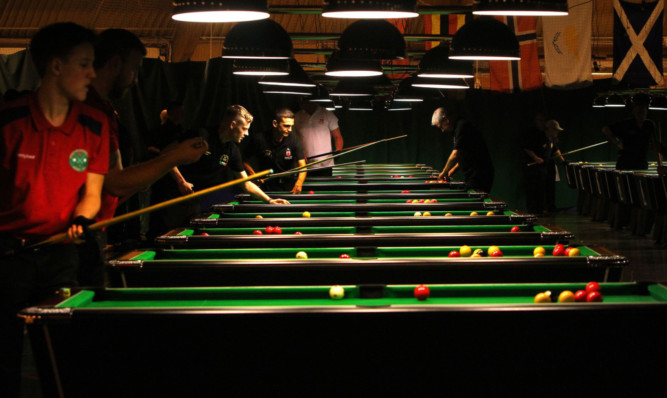 A major sporting event planned for Perth has had to be cancelled because of the lack of council support, according to the organiser.
Ross McInnes of the Scottish Pool Association claims that staging the Nations Cup in Perth in October 2015 could have generated £500,000 for the local economy.
"It could have been a massive success for Perth, with around 1,000 people staying for eight nights, spending in pubs and restaurants," said Dunfermline-based Mr McInnes.
The council had agreed to back the event to the tune of £20,000, which would have covered the costs of hiring Bell's Sports Centre, but Mr McInnes had hoped that it would chip in an extra £10,000.
When the council declined, Mr McInnes said he was forced to call off the event, losing it not only to Perth but to Scotland.
"I do not see how the council cannot see the benefit of putting another £10,000 in," said Mr McInnes, who only had until December 24 to get things tied up with the bid.
"I am angry and disillusioned nothing can change things now."
Mr McInnes has a track record of organising pool events in Perth, having staged the World Blackball Pool Championships at Bell's in October this year.
While praising the venue and the staff at the centre, he said he suffered a loss with the previous event, which was something he was not prepared to repeat.
"Bell's is a fantastic venue, the players loved it," he said.
A council spokesperson explained why the local authority would not increase the level of funding it was prepared to offer.
"Perth and Kinross Council has proposed, in principle, funding support of £20,000 towards the staging of the event, an increase from the £10,000 the council granted towards the costs of hosting the 2014 World Championships, which represents a substantial increase," said the spokesperson.
"Unfortunately, the council has to make difficult decisions as to the extent to which it can assist individual events to ensure that the limited resources available are used to support a broad programme of events across the whole year."
The spokesperson added that the council would be happy to continue dialogue with the organisers to explore how the event could be supported financially.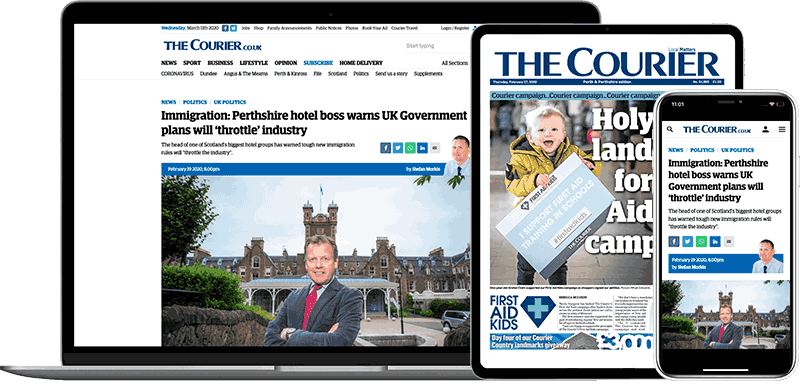 Help support quality local journalism … become a digital subscriber to The Courier
For as little as £5.99 a month you can access all of our content, including Premium articles.
Subscribe