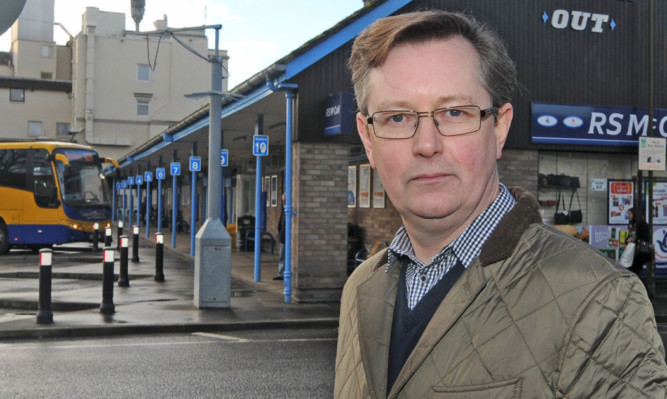 Plans for a transport hub in Perth should be resurrected in light of stinging criticism of the city's bus station, a local councillor has suggested.
Alexander Stewart told The Courier: "If Perth believes it is a vibrant city then its transport facilities need to be addressed."
Mr Stewart said that, while he welcomes the investigation that is to be held into the condition of the bus station, he would like to see the former plan for a transport hub brought back to the table.
The proposal to combine the city's bus and railway stations was last mooted in 2007.
Perth and Kinross Council was keen on the plan but it never came to fruition.
Mr Stewart said: "I have said in the past that it would make a lot of sense to attempt to amalgamate the railway and bus stations into a new terminal or transport hub.
"This has been discussed in the past at Perth and Kinross Council and I would encourage those who participated to once again get back round the table and come up with some realistic proposals."
He agreed with readers who contacted The Courier with criticism of the current condition of the bus station and said its lack of facilities need to be examined.
"You never get a second chance at a first impression and for people visiting Perth who alight at Perth Bus Station it would not encourage them to return," he added.
Mr Stewart went on: "Perth Bus Station is crying out for investment and has been labelled an 'eyesore' and a 'disgrace' by visitors and residents alike.
"At present, the bus station, and our railway station close by, fall short of expectations and are regarded as poor facilities for a 21st Century city."
Earlier this week the local authority confirmed that it would be carrying out a "full investigation" of the bus station after a series of complaints were raised by a female Perth resident about the facility.
A council spokesman said the local authority will hold talks with Tayside Contracts, which cleans the station.
The spokesperson also pointed out that the interior of the bus station has been redecorated in the last few years.
Perth Bus Station is owned by the council but is managed and staffed by personnel from Scottish Citylink and it is used by a number of operators.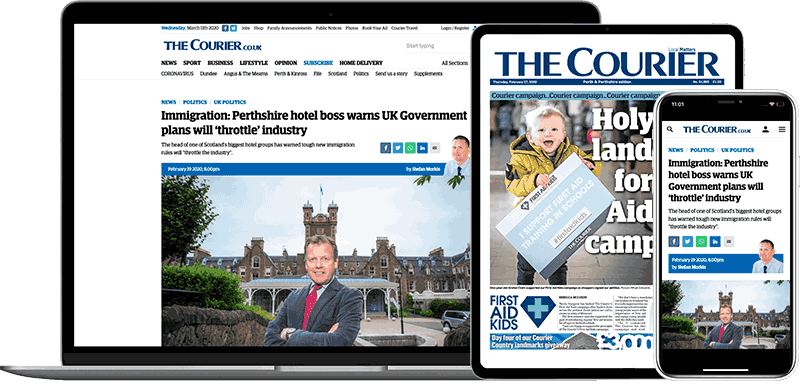 Help support quality local journalism … become a digital subscriber to The Courier
For as little as £5.99 a month you can access all of our content, including Premium articles.
Subscribe