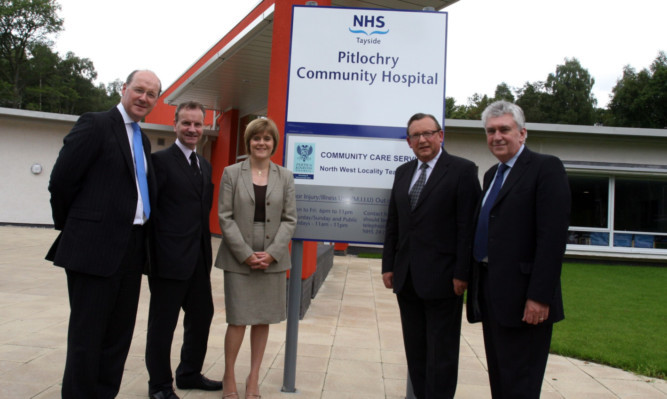 Just six years after it was hailed as a breakthrough in medical care, a state-of-the-art Highland Perthshire mental health unit could close.
The Atholl Unit, a seven-bed specialist dementia assessment ward, was a key component of Pitlochry Community Hospital.
Senior Scottish politicians including the country's new First Minister Nicola Sturgeon were present at the opening to describe it as "visionary" and "an excellent example of integrated community healthcare".
Over the past 11 months, however, it has been closed to new admissions and the community believes it will soon be "mothballed", potentially eroding vital local services.
Care of the elderly is particular vital in areas such as Pitlochry, where the number of residents aged 60 and above is twice the national average.
NHS Tayside believes a shift to providing care and assessment in the home is the way forward and a pilot programme could be rolled out to other areas if successful.
Pitlochry and Moulin Community Council, however, believes that a lack of information has made locals "suspicious".
It has sought urgent meetings with the health board, while North Tayside MP John Swinney has said he is "greatly concerned", having taken a "keen interest" in the unit.
He is meeting senior NHS Tayside managers today and the Atholl Unit will be one of the items on the agenda.
The health authority's director of community services, Bill Nicoll, told The Courier: "Over the last 11 months staff from the Atholl Unit have had the opportunity to develop new ways of working . . . which means that people now have their dementia assessment carried out in the comfort and familiarity of their own homes, rather than in a hospital.
"This new model of care follows feedback from local people with dementia, their families and carers, who told healthcare professionals they would like more person-centred, local care and more opportunities to access different community groups and services."
Mr Nicoll said there had been an "ongoing" evaluation of the service and that a report would be considered by the Tayside NHS board next month.
He also pledged that the communities of Highland Perthshire would continue to be involved in the formulation of "future models of dementia care".
Pitlochry and Moulin Community Council chairman Andrew Holmes said that local people want answers on the impact the changes will have upon the unit as soon as possible.
To that end, he and his colleagues will meet NHS Tayside at the hospital early next month and have secured the attendance of Mr Nicoll at their next meeting on January 14. He will give a presentation and answer questions at Pitlochry High School from 7.30pm.
Ahead of that, an information drop-in caf will take place at the Atholl Centre in Pitlochry on Saturday from 10am until noon.
Mr Holmes said: "The signs are that they are clearly looking to replace the unit with a home-based model of care and that the unit will close.
"When we see an excellent unit such as this sitting empty then it is very worrying not least because of the money that was spent on it.
"It is nearly brand new and has provided an excellent service and yet it has not been used for a year.
"In Pitlochry the number of people over the age of 60 is twice the national average and that makes issues such as care of the elderly and dementia very important."
Mr Holmes added: "NHS Tayside believes that the changes will make things better and if that is, indeed, the case then I am sure the community will be very happy.
"At present, however, the community is very worried about what will happen at the unit because they simply don't know what is happening.
"NHS Tayside has not been the best communicator surrounding this issue but hopefully, through the meetings we have organised, we will get the answers we need."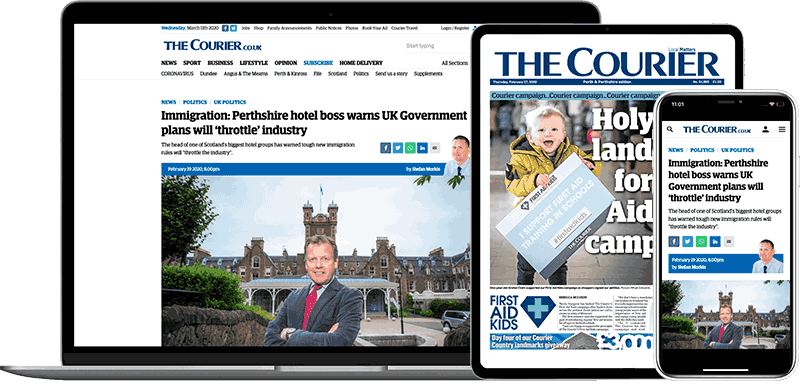 Help support quality local journalism … become a digital subscriber to The Courier
For as little as £5.99 a month you can access all of our content, including Premium articles.
Subscribe