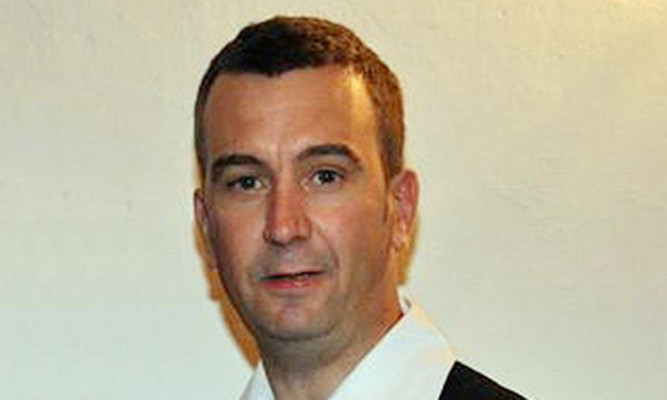 Murdered aid worker David Haines had been preparing for retirement after his final visit to Syria, his grieving widow has revealed.
The 44-year-old, who was originally from Perth, was planning to quit his work and return to his wife in Croatia, where he was going to help out with her family ice cream business.
But the plans were cut short when Mr Haines was captured by Islamic State (IS) jihadis in March, last year.
A video of his execution was posted online in September.
Dragana Haines broke her silence over her husband's killing.
In an interview with a Sunday newspaper, the 44-year-old said she had been planning a new life with David and their four-year-old daughter Athea.
Speaking from their home in Sisak, central Croatia, she said: "The plan was that this would be David's last trip before coming home and we would continue to trade our small family business.
"(The tragedy) is all so very fresh, it's still difficult to accept it, but my daughter is the reason for me to get up in the morning."
She said: "Our daughter doesn't know the whole truth. I have to get through my own period of grieving.
"What I'm telling her is that we will help and support each other and that we're girls alone now. I think she's too young.
"But she's keeping me busy and she's also giving me strength. When she comes over and gives me a hug, that's my world."
Mrs Haines described her husband as "selfless" and said he was always ready to help others.
"People he helped just adored him. He was very gentle and caring," she said.
"He was also the most loving and caring father."
Earlier this month, Mr Haines' parents in Perthshire told that their son had written to them while he was being held captive.
But the letter was confiscated by UK Government officials and they never had the chance to read it.
In September, David's teenage daughter Bethany paid tribute during a TV interview.
She said her father had "wanted to help everyone, it didn't matter what race, what religion".
A memorial service was held for David Haines in Perth and was attended by Italian aid worker Frederico Motka, who was kidnapped at the same time but released weeks before his colleague's murder.
Prime Minister David Cameron hailed Mr Haines as a "British hero" and, speaking after his death, he promised to take whatever steps were necessary to defeat IS "monsters".