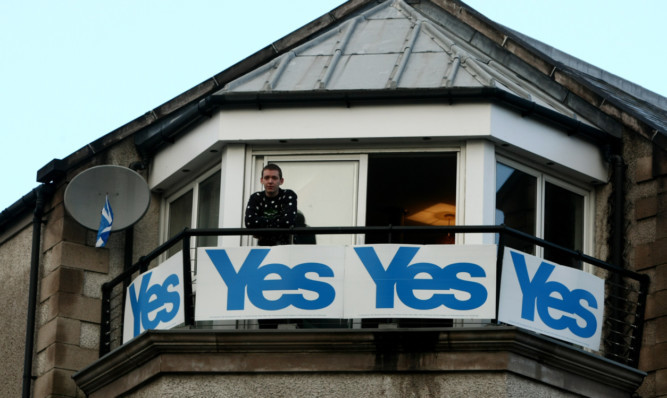 A die-hard SNP supporter will remove Yes campaign banners from the balcony of his Perth flat after his landlords found an Electoral Commission loophole.
A freedom of expression row erupted earlier this month after concerns were raised about the highly visible posters at Jason Brown's top-floor flat on the edge of the city centre.
Caledonia Housing Association was bombarded with complaints after he posted about his predicament on social media.
Housing officers said they needed to speak to the 26-year-old about the banners, believing they had become weather-beaten and could make the block look untidy.
Defiant Mr Brown had originally insisted that he would not give up the banners without a fight, claiming that, despite being exposed to the elements for several months, they were still in good condition and securely fastened.
But he has now accepted defeat after a further approach from the association, which highlighted a little-known Electoral Commission regulation stating that all political campaign posters must be removed within two weeks of polling day.
"I don't think I had any choice," he said. "They told me about this rule and at the end of the day I couldn't really argue with it.
"I'm going to donate the banners to someone else who might be able to display them on private land."
Mr Brown, a security guard, added: "I'm also planning to get some SNP banners up as soon as possible.
"I can have them up from now until the election if I want to, as long as I take them down within a fortnight after the vote."
He said the housing association had also agreed to do some outstanding work on his flat.
Around 100 Yes supporters and members of the 45 movement contacted Caledonia Housing Association after Mr Brown posted a photograph of a notice he received from a housing officer, telling him they needed to talk about the banners.
Callers urged the association to leave them were they were.
Mr Brown said he could not understand why it was thought the waterproof placards had become weather worn and added that if there were any health and safety issues he would have taken them down straight away.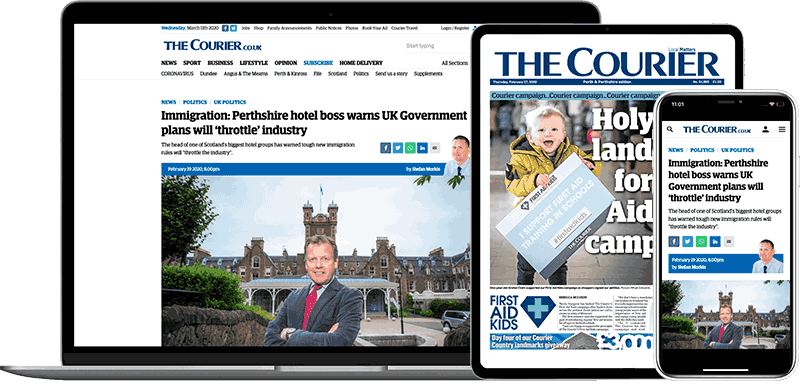 Help support quality local journalism … become a digital subscriber to The Courier
For as little as £5.99 a month you can access all of our content, including Premium articles.
Subscribe