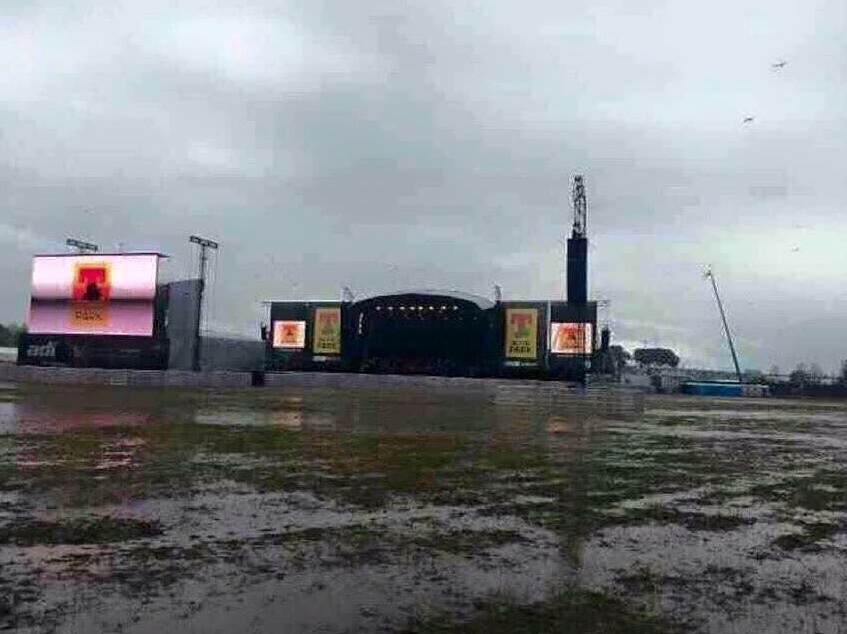 Photographs circulating on social media that show the main arena of T in the Park has been flooded are fake, organisers said on Wednesday.
The image of a sodden main arenahas been shared on Facebook and Twitter since parts of Scotland were hit with heavy downpours on Tuesday night.
However, rather than T in the Park's new home at Strathallan Estate, the image actually shows the festival's former home at Balado four years ago.
An image of how the site actually looks was posted on Twitter this morning.
THIS is what out beautiful new site looks like ? #TITP2015 #TinthePark #HelloStrathallan pic.twitter.com/3qWxfJZRwN

— T in the Park (@Tinthepark) July 8, 2015
Although some showers are predicted over the weekend and campers are advised to be prepared for rain, organisers say they do not expect a mudbath.
A spokeswoman said: "These pictures are from four years ago at Balado. It's not remotely true.
"The weather has been bits of rain and sun and the site really looks brilliant. The conditions are great.
"Our latest weather forecast is that it will be changeable so it is the same advice we always give: people should come prepared for all weather."