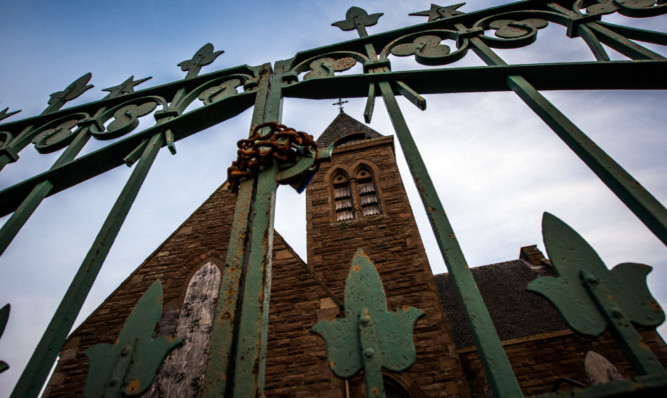 A controversial bid to convert a derelict Perthshire church into a luxury home has been revived.
Developers have won extra time to progress their plan for the vacant Kinfauns Church.
For more than 20 years, campaigners have fought to preserve the C-listed building, arguing that turning it into a family house would lead to "desecration" of a nearby cemetery.
Proposals to change the church were rejected four times on the grounds it would be incompatible with the graveyard.
The last attempt in 2011, which drew scores of objections from local residents, was approved following an appeal by applicants Newhouse Developments to the Scottish Government.
It was passed on condition that a beech hedge would be planted to protect neighbours' policy.
However, when planning consent expired in 2014, developers went back to Perth and Kinross Council with a fresh application, asking for more time to start work.
Now the Glasgow-based firm has been given another three years to get going on the conversion.
In his report, council officer Andy Baxter said: "The conversion of the former church to a private dwelling has been an extremely sensitive issue over the years.
"However, in land use terms only, the reuse of the building for residential use is entirely appropriate within the green belt. Whilst some physical works are proposed, these works are relevantly minor and manage to maintain the majority of the historic features."
The bid to renew planning consent attracted just one objection.
Resident Joan McGlinn, who spoke out against the plan at an early council meeting, wrote in her letter to planners: "For three years, the church has been neglected, running completely against the spirit of giving a new use to a distinctive structure.
"It is clearly too difficult a task, even for property developers, and permission should not be granted."
The church was sold by the Church of Scotland in 1991, but has lain empty since.
An offer was made by locals to buy the property after the first planning application failed, but the move was rejected.
They wanted to see the church demolished to make room for more graves, arguing that there is little architectural merit in the building.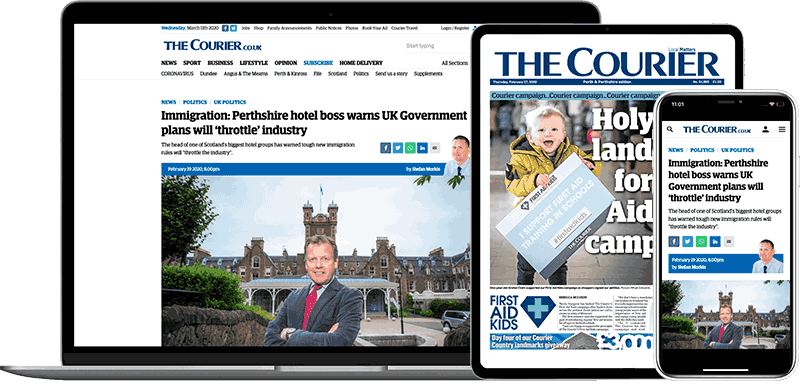 Help support quality local journalism … become a digital subscriber to The Courier
For as little as £5.99 a month you can access all of our content, including Premium articles.
Subscribe