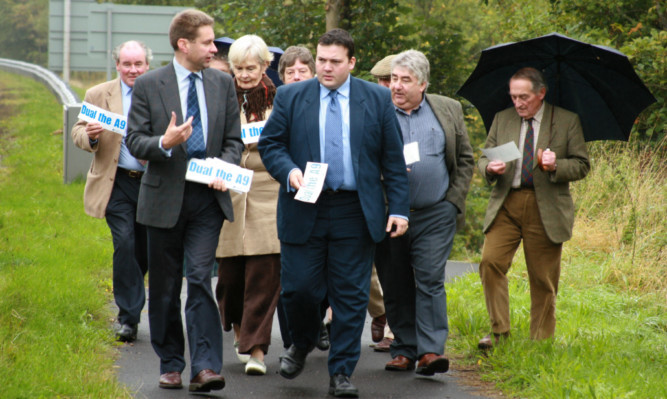 A Perthshire politician has been recognised for campaigning to have the Perth to Inverness stretch of the notorious A9 dualled.
Murdo Fraser, MSP for Mid-Scotland and Fife, has been awarded the second Scottish Road Safety Parliamentarian Award by the charity Brake and Digby Brown Solicitors.
The Scottish Conservative politician founded the Dual the A9 campaign, which saw more than 21,000 people sign a petition to improve the route.
In addition, more than 17,000 joined the campaign on Facebook.
Between 2006 and 2010, there were 67 fatal crashes on the A9, with a further 1,026 accidents during that period.
Yesterday, Mr Fraser said he was delighted to receive the award.
"The A9 is one of Britain's most dangerous roads and I have always believed that a dual carriageway, running its entire length, can cut down on the number of fatalities and accidents," he said.
"I have spent much of my time as an MSP working to get safer roads and I believe that the Government has an important role to play in reducing deaths and accidents across our roads network."
He added: "It is a tremendous honour to receive this award from such a well-respected campaigning charity.
"But no campaign can be successful without the backing of its supporters and I would like to thank the thousands who have got involved via Facebook and the online petition as without their help this campaign would not have had the same impact.
"As someone who believes in improving road safety I will continue to work on behalf of all of my constituents to make this a priority for decision makers at Holyrood."
Gary Rae, director of communications and campaigns for Brake, said: "We are delighted to recognise another MSP who has over the last few years played a vital role in making the roads safer, not only in his constituency, but also across a large part of Scotland.
"Mr Fraser is definitely a very worthy winner of this award, by recognising the dangers of the main route through his constituency and campaigning tirelessly until something has been done to ensure that road users in the future can travel safely. Hopefully the work on dualling the A9 can be extended north of Inverness where there are still alarming numbers of crashes.
"Scotland and the MSPs who serve their people are fast becoming the trendsetters in the UK when it comes to road safety."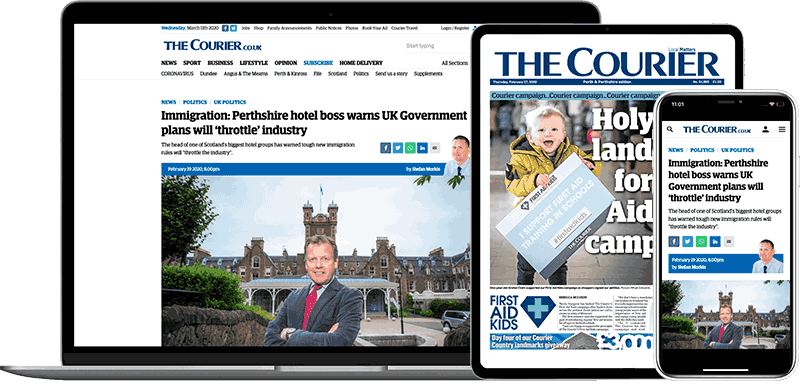 Help support quality local journalism … become a digital subscriber to The Courier
For as little as £5.99 a month you can access all of our content, including Premium articles.
Subscribe