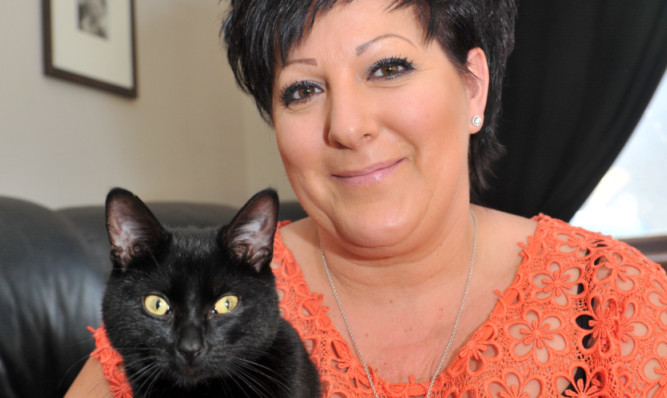 A cat is recovering after travelling more than 100 miles in the engine of a van.
The mischievous moggie is believed to have crawled under the bonnet in Perth before being taken north via Arbroath and ending up in Inverurie.
It is now being cared for by Turriff woman Mo Sullivan while efforts are made to trace its owner.
Mo said the cat emerged from the vehicle's engine while the driver stopped alongside her at the Morrisons petrol station in the town's Blackhall Road on Wednesday.
The driver was unsure exactly where the animal had climbed aboard though Perth is believed to be more likely as his stop in Arbroath was short.
Mo, 49, said the feline, which is female and thought to be between one and four years old, appeared to be well cared for.
"I'd just stopped for fuel and next to me, at the other side of the pump, there was a van with its engine bay open," she said.
"The man was speaking to his engine and I was thinking 'what are you doing?'. Then I heard this meow.
"It wouldn't come out for him at all so I stood and spoke to it and it popped up, so I think it must be a female's cat.
"I took it to the vets to see if it was microchipped and they said it was in perfect condition. It's a friendly little thing just a darling of a cat."
She added that if the owner of the cat, which she has nicknamed Tinkerbell, does not come forward then it would have a loving home with her.
"I'm a sucker for cats," she said. "My other cat, Claudia, doesn't look very keen on her but I'm sure he'll get used to her."