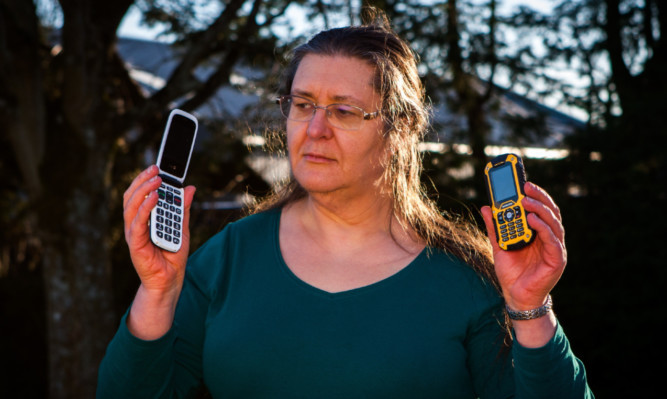 Angry Alyth residents have been stranded without a mobile phone signal for three weeks after a mast stopped working.
The Rosemount mast, which serves Orange, EE and T mobile, has been down since February 12.
Furious residents say they cannot get a straight answer from their phone provider, explaining either the reason for the drop in signal or when they can expect it to return.
Louise MacLean of the town's Isla Road has been a customer with Orange for 10 years, and her husband, son and daughter are also all with the phone provider.
She said: "There has been no mobile phone signal whatsoever on Orange EE or T-mobile. We can't get calls, texts or data.
"We've had various stories. I was told by a technician on Sunday February 14 that snow had gotten into the box and it was basically totally done.
"There was an item supposed to be coming up from Oxfordshire that would be arriving on the Monday, fitted Tuesday and then everything would be sorted.
"A week ago I was told point blank by the shop in Perth that an engineer had been up to see it on Saturday morning at 11.43am and it would be working in 48 hours.
"There has been all sorts of stories. Our view more than anything is why are they telling us these stories?"
Some Alyth residents have claimed they have been released from their phone contract months early because their provider could not say when the issue would be resolved.
Lynsey Hannah, who is with EE, said: "I was advised the service issue will be ongoing so they have released me eight months early from my contract with no charge.
"I don't think this issue is going to be fixed any time soon."
A spokesperson for EE said: "We are aware some of our customers are experiencing signal issues in the Alyth area as a result of trees that have grown and are now blocking the signal from the site.
"We apologise for any inconvenience this is causing while we work closely with the local council to address the issue."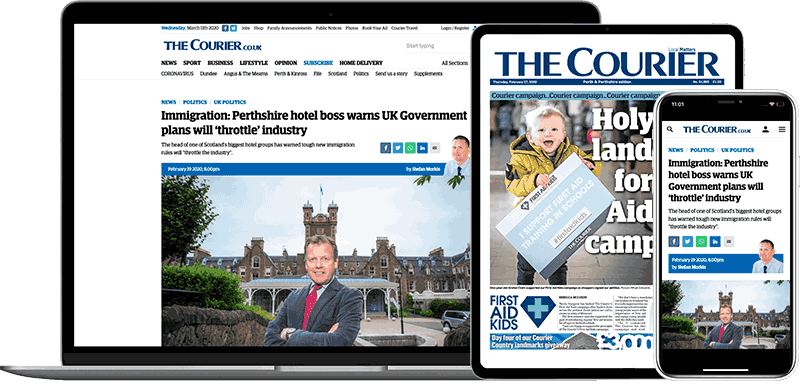 Help support quality local journalism … become a digital subscriber to The Courier
For as little as £5.99 a month you can access all of our content, including Premium articles.
Subscribe