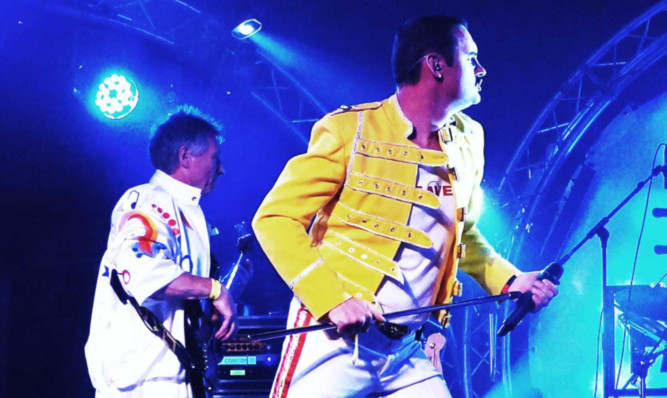 A licence has been secured for a 'fake' music festival following in the footsteps of T in the Park and the Rewind Festival which will see hundreds of people enjoying a series of tribute acts in Perth this summer.
The event, which will take place on Saturday, May 21, on the South Inch, will see the bands playing the music of Queen, Coldplay and Oasis, under a marquee, with a large focus on attracting families.
Lee Storey, who runs Fake Festival, told members of Perth and Kinross Council's licensing committee that the event has already sold 600 tickets, and that he turned to Perth to hold the festival as it "fits the remit".
Mr Storey said: "We've applied for a licence for three years and intend to return to Perth. I have some family in Dunfermline and know that Perth is a nice town with lots of families, so it will be ideal for this."
"We want to make the festival a community event."
The festival supremo told councillors that the Fake Festival has been running for 10 years, after starting out with an initial "village fete" idea.
He said: "From there, other villages wanted similar events and it's really taken off in the last five years."
"We go as far south as Southampton and this is the furthest north we have been."
Mr Storey told the committee that "95% of tickets" will be sold in the local community and that the event will be held under a marquee.
He also insisted that there would be no more than 2,000 people attending.
Councillors were told the organisers use their own security firm, have adequate provisions for disabled people and also families with children.
Asked by Councillor Dennis Melloy if Fake Festival had thought about the possibility of bad weather during the Perth event, Mr Storey assured the committee all those who attend the festival can fit under the marquee.
"We have wind monitors and will position the marquee according to this on the day before the event," he said.
"Everything is in place should an evacuation be necessary."
"There will be an opportunity for local Perth bands to play during the day, with three professional tribute bands lined up for the evening.
"We expect around 1,400 to 1,500 people for Perth but can confirm there will be no more than 2,000 attending."
The committee unanimously agreed to pass a public entertainment licence for the Fake Festival.
Committee convener Councillor Bob Ellis told Mr Storey: "Welcome to Perth. We have T in the Park, Rewind and now the Fake Festival.
"We want to blow our trumpet in Perthshire and like to further ourselves as far as possible in terms of culture."