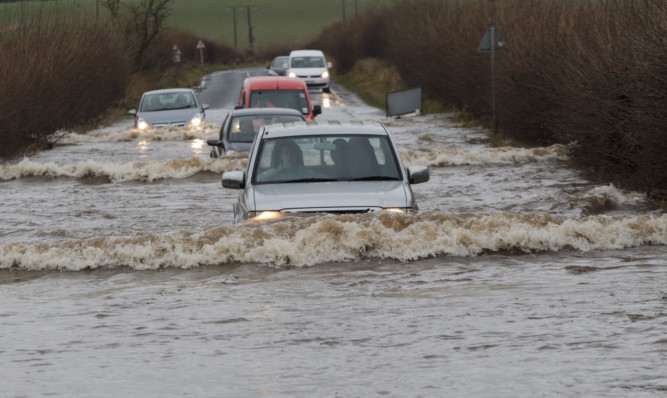 Homes were evacuated as Storm Frank battered Tayside on Wednesday.
Perthshire was among the hardest hit areas, with parts of Strathearn completely submerged.
Comrie pensioner George McGregor could only watch on as water was pumped from his bungalow on Lochay Drive. The 73 year-old said: "The river was so high that it came from the house next door and ran around the house and also came from the back. I've been here 14 years and it's never done that.
"It came up to the vents, so it's in the foundations. It's knocked out my power but the rest of the house looks to be OK."
For neighbour Derek Basden it was his first experience of flooding in the village, as he moved to his property shortly after the flood of 2012.
The 71-year-old described how the waters rose at an alarming rate.
"Within half an hour the water came up and ran round the house it was like a swimming pool," he said.
"It happened very, very quickly and came up to the vents.
"It was a bit of a shock but it could have been worse like the flooding suffered by the people in Lancashire and Yorkshire."
A fellow resident has told how she feared her riverside home would flood for the first time in almost 90 years.
Water from the Earn began lapping the steps of Hazel Elders' property on Ancaster Lane shortly after 7.30am.
The 76-year-old said she believes the last time flood water entered the property was in 1928 and was concerned as yesterday's flood was starting to spill over her garden step.
She said: "It's the worst we've had it in the 13 years I've been here. Six or seven years ago it was to the step and today it's over the step because of the wind.
"The only time this house has flooded was in 1928, I believe.
"I was worried because I'm on my own and I'm not as agile as I used to be. You get concerned but there's nothing you can do about it.
"I phoned 999 but the fire service wouldn't come out because the water wasn't in the house. He was very nice about it I can't fault them because they were right."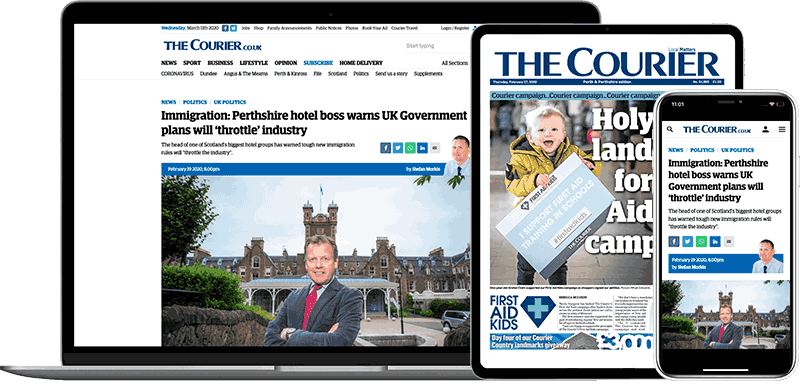 Help support quality local journalism … become a digital subscriber to The Courier
For as little as £5.99 a month you can access all of our content, including Premium articles.
Subscribe