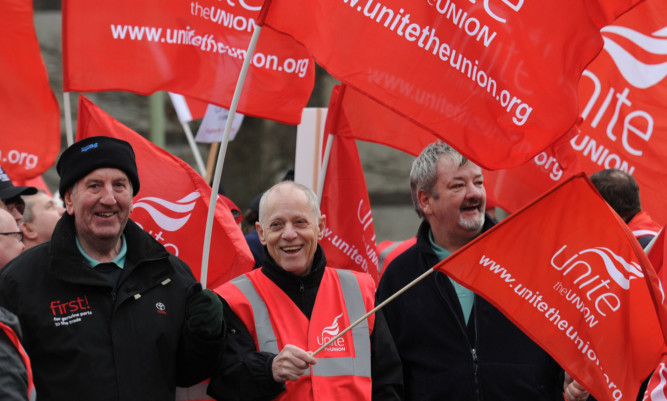 Two of the UK's biggest unions are engaged in a war of words over the industrial action threatening hospital services in Dundee.
Porters at Ninewells and Royal Victoria hospitals have been walking out intermittently for the past five weeks in the belief that they have been underpaid for years.
And it was revealed this week that Unite bosses will increase their strike action after notifying NHS Tayside of their intention to begin an "indefinite" strike on April 7.
Now, in yet another twist, it has emerged that sister union Unison has urged its members to consider withdrawing their support for the strikers.
A number of Unison members have been present at rallies and expressed solidarity with the porters' cause on social media.
But in a letter to branches, Unison's regional organiser and lead organiser for Scotland health, Matt McLaughlin, makes it clear that he has serious concerns about Unite's actions.
He wrote: "It is our view locally that there is no evidence to support the claims of process failure by Unite and indeed we are of the opinion that Unite were fully and actively involved at all levels in the job evaluation for these members of staff."
Mr McLaughlin said he was "aware that Unite may be actively looking for support in their dispute" but asked branches to "think twice" about backing a fight that he believes "undermines" the position of Unison Tayside Healthcare and that NHS Tayside has used a "legitimate and safe job evaluation and pay banding system".
In response, Unite's regional organiser Colin Coupar said the porters' case had been "misrepresented" and accused Unison's NHS Tayside representatives of "working with management".
"This act from local Ninewells' Unison representatives is utterly shameful," he said.
"Unison members in the NHS have been supportive and sympathetic to the porters' case and I know many of them will join Unite porters at their next march and rally on Saturday.
"The wider Unison membership in local government have been equally supportive from the outset of the dispute.
"I can only conclude that these actions are not those of trade unionists but of charlatans."
Porters claim they are paid considerably less than counterparts in other NHS Tayside hospitals a claim NHS Tayside strenuously denies.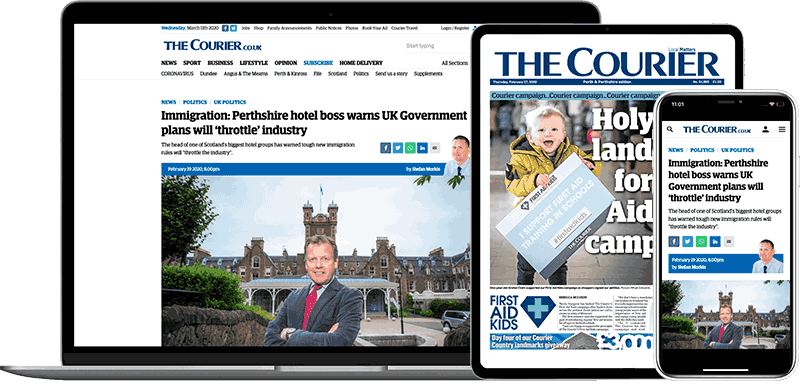 Help support quality local journalism … become a digital subscriber to The Courier
For as little as £5.99 a month you can access all of our content, including Premium articles.
Subscribe