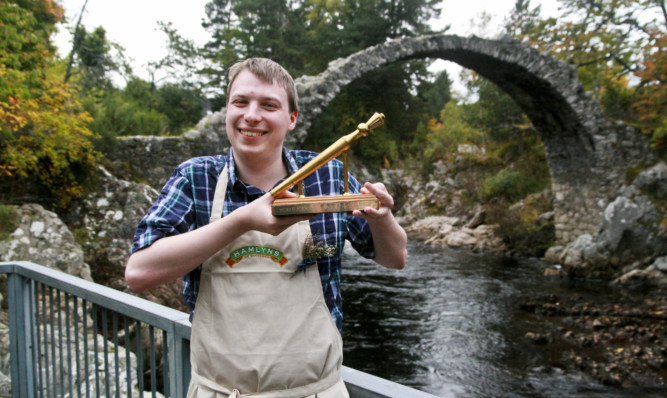 A former chef from Perthshire just missed out on lifting the prestigious Speciality Quaich at this year's World Porridge Championships at Carrbridge on Saturday.
Chris Young's dish of skirlie, spinach and mussel stew porridge was pipped by the waffle creation of Thorbjorn Kristensen from Norway.
The Strathearn man also reached the final of the main Golden Spurtle award itself but lost out to winner Simon Rookyard from Manchester.
The title of World Porridge Making Champion is awarded to the person who makes the best traditional porridge using only three ingredients oatmeal, salt and water.
Mr Rookyard beat off competition from a 20-strong international line-up.
Competitors included a Finnish biochemist, a doctor from Sweden, a Norwegian museum manager and a South African chef.
Yesterday, Mr Young who scooped last year's speciality title with a porridge risotto said the audience were "extremely pleased" with his skirlie dish.
"I had a fantastic response to my dish people loved the way it was presented," he said. "The four judges each chose a different dish for the speciality award and in the end Thorbjorn won as they felt he had made the best use of porridge ingredients. His waffle was great and he's a great character.
"Everybody enjoys the event and we all got on in the pub at night. It's the best day out and I can't wait for next year!"
Judges included Neil Mugg, head pastry chef at Gleneagles Hotel, and masterchef Colin Bussey.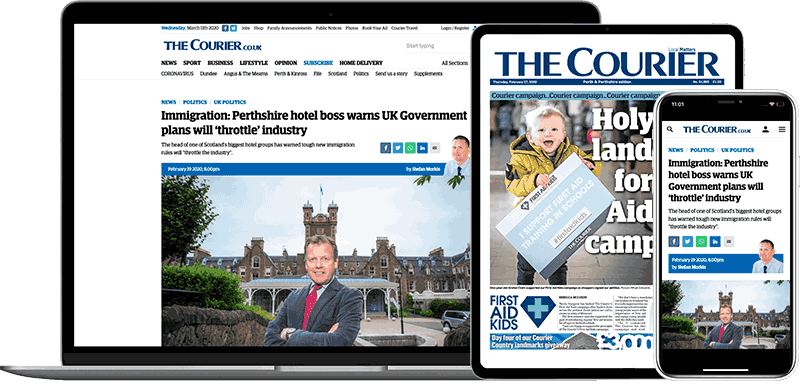 Help support quality local journalism … become a digital subscriber to The Courier
For as little as £5.99 a month you can access all of our content, including Premium articles.
Subscribe