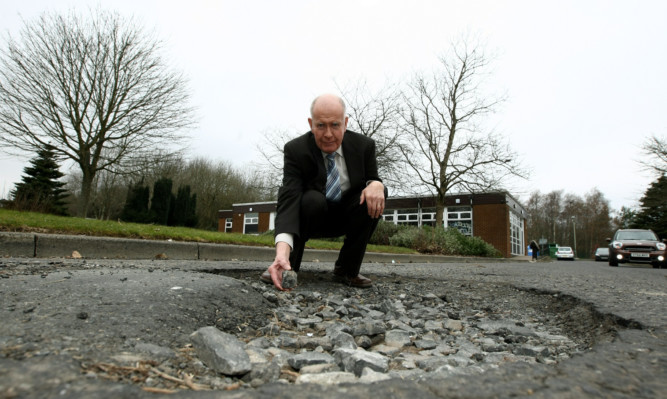 Councillor Willie Wilson is calling for urgent action to tackle a "mega-sized" pothole outside Oakbank Community Centre on Viewlands Road West in Perth.
"This pothole has been reported for repair since last December," he said.
"It has gradually got larger and larger and deeper and deeper.
"I receive almost daily complaints from users of the community centre and the recycling point in Muirend Park regarding the hole.
"It is now so wide and so deep there is a considerable danger that it damages vehicles."
He acknowledged the road is not part of the main road network and responsibility will lie with the council's environment service.
"I know the council have had a huge amount of pressure regarding road repairs over the past few weeks but the recent dry weather has given us an opportunity to make progress in the repairs programme," he said.
"I have asked that the appropriate officers in the council get their heads together and arrange the repair as quickly as possible."