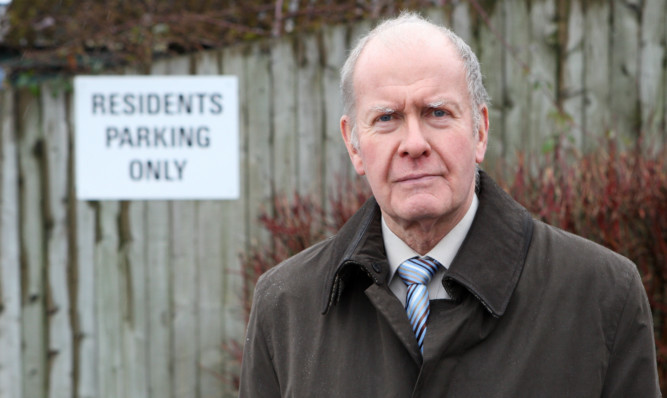 A controversial plan to obliterate a century-old path in Perth has been withdrawn.
Builders applied to put three houses on the route between Needless Road and Cavendish Avenue in the Craigie area of the city.
The proposal caused outrage among locals, who say the path is a right of way, and Perth and Kinross Council's planning department received more than 70 letters of objection.
Developers Friarton Limited have now backed out of the project, though it is unclear whether a new plan will be put forward in the future.
The news has been welcomed by local councillor Willie Wilson, who has previously spoken out against the development.
He said: "The withdrawal of the planning application is a victory for common sense.
"The very high level of public opposition to the proposals clearly indicated that this was an inappropriate development.
"Crucial to all of the matter is the essential need to retain a wide path through the site from Cavendish Avenue to Needless Road.
"During discussion with many local people it has emerged that there is a high demand for garages in the area and I would suggest that the developer looks carefully at this possibility."
He added that there was confusion as to why Perth and Kinross Council had not included conditions to keep the path when it originally sold the land.
Mr Wilson said: "The four local councillors for Perth South will be meeting the director of the environment service to express our extreme concern at why the site was ever sold without a stipulation that a wide path be maintained.
"We had previously advised council officials that it was essential that any sale included the proviso of maintaining a path."
A representative of Friarton Limited confirmed that the plan had been withdrawn but declined to speculate on whether a new one would be submitted.
Perth and Kinross Council declined to comment on the application.