'A fantastic Christmas gift' benefactor saves Bumblebee Square for people of Comrie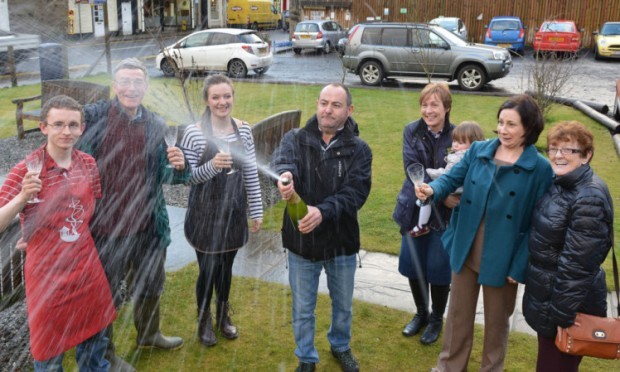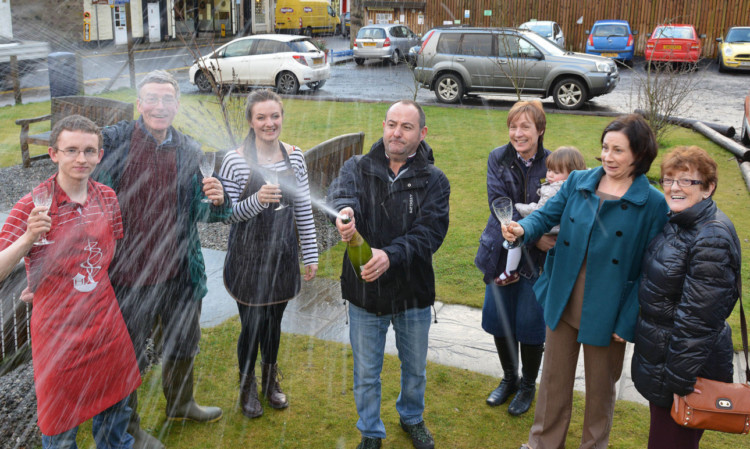 Comrie's Bumblebee Square community garden has been saved thanks to an anonymous benefactor.
It had been threatened with the axe after owner William Frame decided to sell the land, which had been loaned to the village.
Residents launched a campaign, backed by actor Gerard Butler, whose family live nearby, to raise enough money to purchase the plot to prevent it being ripped up and turned into a supermarket.
But after raising around £125,000, they were devastated to be told it was not enough and were served a notice to quit order in October.
On Friday, however, residents were celebrating after a surprise announcement at Thursday's community council meeting by local minister the Rev Graham McWilliams.
Mr McWilliams said a benevolent villager will help the Church of Scotland buy the land and maintain it as a village square.
It is understood the area will remain a community garden and that it will be renamed St Kessog's Square, in honour of a medieval missionary who preached in Perthshire.
The Courier understands the purchase will be rubber-stamped by church officials on Tuesday.
Community council secretary Sandra McRitchie said the news was a welcome early Christmas present for the village.
She said: "We knew Mr Frame was coming along and we understood he was coming to thank the people of the village, the community council and the Bumblebee Square people for their professionalism and the way we've handled the notice to quit.
"Everybody was down in the mouth thinking Bumblebee Square is no more, it's going to be a Co-op, but he asked the Rev McWilliams to stand up and say something.
"That's when he said that Bumblebee Square has run its course, however, the Church of Scotland are buying the square for the community and it was going to be saved for the village."
She said the news had left those present "dumbfounded".
"I burst into tears, another woman on the Bumblebee committee burst into tears and our chairman Andrew Findlayson was speechless," she said.
"We were all dumbfounded. We had four rounds of applause last night at the meeting and we've never had that.
"I think everyone was overwhelmed it's a fantastic Christmas gift for the village. It might be Friday 13th but it's a great day for us as a community."
"Our Facebook page has been buzzing. It's just wonderful. There is a benefactor come forward but that person wants to remain anonymous, which is fair enough."
She added that no one had any idea as to the identity of the square's saviour.
Libby Urquhart, chairwoman of Friends of the Square, said the news was "wonderful".
"We are absolutely thrilled," she said. "Hope was flagging a bit. We would have continued to fight on but for this to happen is wonderful.
"It was a bolt from the blue."
Another member of the group said although Gerard Butler had backed the campaign to save the square they did not believe he was behind the windfall.
Residents of the village took to social media to celebrate the news.
Heather Morris wrote: "What an incredible generous gesture. Someone must love Comrie very much. The square is a huge asset to the village. A big thank you is in order."
Carol Graham added: "Absolutely brilliant news. There are some amazing people in this world."