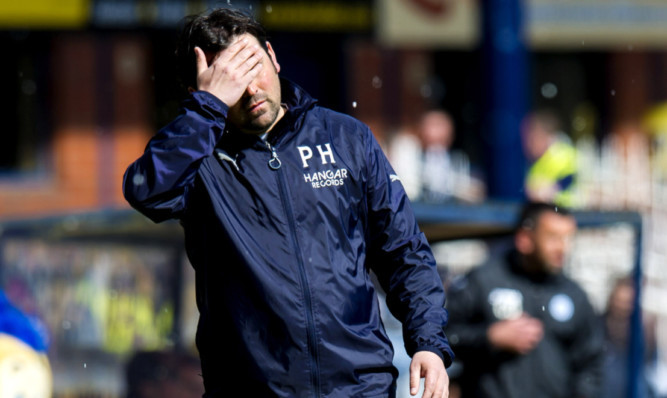 From the vintage tones of Archie MacPherson to the classified football results style of the late James Alexander Gordon, there are some voices which are instantly synonymous with football broadcasting.
Someone else who needs no introduction is a man regarded as the voice of modern day Scottish football, Richard Gordon.
Having enjoyed a 23-year broadcasting career, the Aberdeen-born, Dons- supporting former Clydesdale Bank worker has collected a range of anecdotes and funny stories during his time as Radio Scotland's Sportsound anchor.
And it's this collection of stories gathered from managers, players, referees, linesmen, supporters and broadcasters which he has collated in his new book 'Tales from the Dugout: Football at the Sharp End'.
It explores the fearsome reputation of the dugout where emotions can boil over and grown men often lose control
With input from the likes of Gordon Strachan, Craig Brown, Terry Butcher and Pat Nevin, the book explores how putting a calm, relatively sane manager into the dugout at a football match can distort them into irrational agitators, ready to contest and debate every decision, no matter how minor.
When the red mist descends, arguing with officials, opposing the coaching staff and on occasion even physical confrontation can be the result, proving that the small area by the side of the pitch is no place for the faint-hearted.
Speaking to The Courier as he prepared to head off to cover another big game for the BBC, Richard, 55, said: "Inevitably there were anecdotes which I cannot retell in full, either because the interviewee in question prefers not to have them aired, or they would be difficult to fully substantiate.
"Those include the one about the international footballer who refused to go on as a second half substitute in a vital match for his country because he was sulking at having not been selected to start the match, and various accounts of physical bust-ups in technical areas and dressing rooms.
"Thankfully there are countless stories and insights that can be told."
Richard conducted around 80 interviews for the book. Around 95% of the stories were ones he'd never heard before, with plenty from the grounds of Tayside and Fife clubs.
Richard's favourite story relates to Craig Brown's time as manager at Clyde. They were at Station Park playing Forfar where Archie Knox was player-manager. Knox went for a high ball with Clyde player Sean Sweeney, and when they landed his studs twisted into Sean's ear. Looking like a bad injury, Brown, dressed smartly in blazer and tie ran onto the pitch and started chasing Knox, with the referee oblivious. Knox, who was regarded as a 'hard man', got such a shock that he ran away. Brown was frogmarched off by police and received a five-match ban.
In another tale, former Dundee United and Forfar legend Dave 'Psycho' Bowman candidly recalls the build up to the infamous game at Stranraer in September 2001 which landed him an unprecedented 17-match suspension.
Ex-Dundee United assistant manager Billy Dodds recalls an episode in 2005 when the then Dundee United manager Gordon Chisholm "flipped" in the dugout after going 2-0 down against Hearts at Tannadice. Chisholm kicked out at a water bottle in the dugout but his shoe came flying off and he smashed Utd's new Spanish striker David Fernandez in the face, requiring him to go off and get three stitches at half-time!
Ex-Dundee manager Jim Duffy recalls how larger-than-life club chairman Ron Dixon, famous for installing a greyhound track at Dens Park in the early-to-mid-1990s, once ordered him to have the goalposts removed because they were "making the dog track look untidy".
And there's an honest admission from ex-Cowdenbeath manager Jimmy Nicholl about the time he was the "most unprofessional I've ever been" during a football match. It related to Cowdenbeath's remarkable game against Stirling Albion at Forthbank in March 2011 when, after getting thrashed 3-0 with 13 minutes to go, Nicholl threw on three subs telling them it "doesn't matter what you do." Cowdenbeath came back to win the game 4-3 amid "utter mayhem" in the technical area.
Having hosted almost 3000 shows since making his Radio Scotland debut in October 1992, Richard Gordon actually works as a freelance. He has worked for various media organisations over the years, and is a regular MC at dinners across Scotland. His footballing passion spilled into print with the release of his first "labour of love" Aberdeen book, Glory in Gothenburg in October 2012 and that was followed by Scotland 74: A World Cup Story in May 2014.
But there's always time for a laugh, as his latest publication confirms. Richard added:"The jokes, the wind-ups, the ridiculous and at times insane reactions to otherwise inconsequential incidents are, as much as anything, a way of coping with the day-to-day pressures and the often unforgiving environments of the training grounds and dressing rooms.
"In Scottish football there seems to be just the one certaintyAnything can, and will, happen and when it does, it will be accompanied by howls of laughter."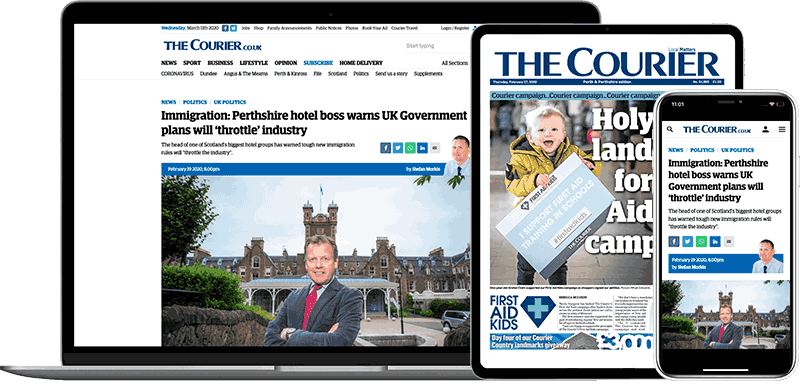 Help support quality local journalism … become a digital subscriber to The Courier
For as little as £5.99 a month you can access all of our content, including Premium articles.
Subscribe