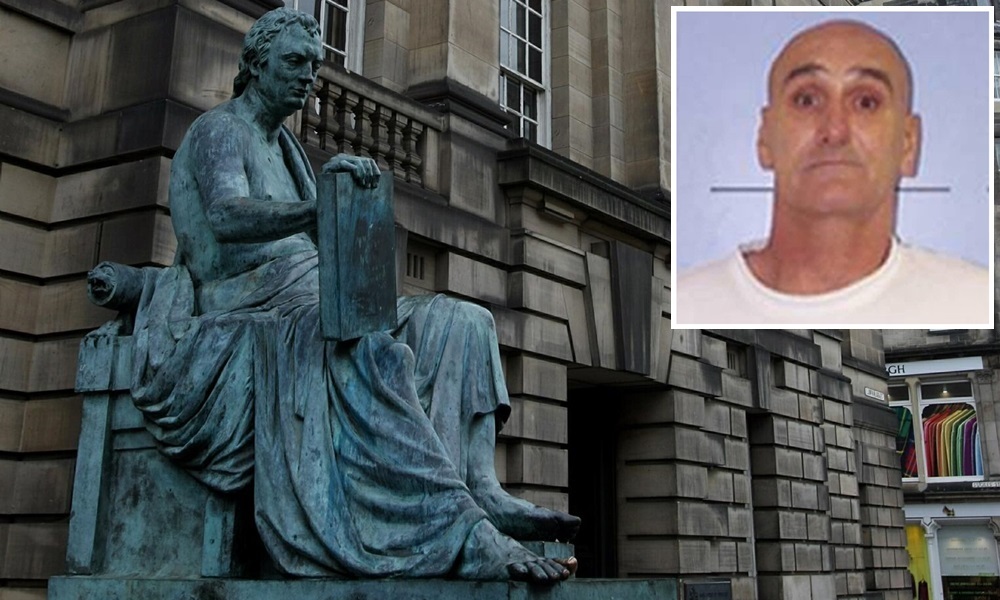 A man interrupted court to plead guilty to assaulting and robbing a Tayside businesswoman's daughter of £200,000 of jewellery after he heard her give evidence.
Brian Martin, 58, interrupted proceedings at the High Court in Edinburgh to apologise to Sarah Gloag, daughter of Ann Gloag.
Wheelchair user Martin listened to the hairdresser tell the court how two men forced their way into her Perthshire home in January.
She said she had a knife held to her throat and was threatened before she and husband Sundeep were tied up.
As the court was listening to the details, Martin suddenly stopped proceedings.
From the dock, he shouted an apology to Ms Gloag, who was standing in the witness box.
He said: "I'm sorry Mrs Gloag. Please accept my heartfelt apologies you and your family shouldn't have to go through this."
Addressing temporary judge Paul Arthurson QC, he then said: "Your honour I wish to change my plea from not guilty to guilty."
As she left court, Ms Gloag looked to Martin and said "thank you".
The admission of guilt came on the third day of proceedings against Martin and 40-year-old Christopher McMultan, who still denies all charges brought against him.
As well as admitting robbing Ms Gloag on January 19, Martin pleaded guilty to robbing David Gilfoyle and Joanne Miles at a house in Muthill, Perthshire, on January 18.
On Tuesday, Ms Gloag said she was doing some DIY work at her property in Perthshire when two men came to her front door.
"I asked them 'can I help you? Are you lost?" she said.
Ms Gloag said that Martin produced a knife and forced his way inside the property with the second man.
The court heard that Martin held a knife to her throat and she was ordered to get on the ground.
She was tied up with tape and asked where her safe was.
The court heard her husband took Martin upstairs and eventually came back down with a supermarket bag.
Ms Gloag said Martin and the second man then left and she and her husband were able to free themselves.
Sentence on Martin was deferred until a later date and he was called to give evidence as a Crown witness.
However, he claimed he could not remember who his accomplice was or committing the robbery, but felt after hearing Ms Gloag's evidence he must have been responsible.
Martin pleaded guilty to assaulting David Gilfoyle and Joanne Miles, compelling them to lie face down on the floor, binding them with tape.
He further admitted compelling Mr Gilfoyle to disclose his bank card pin before robbing him of a wallet and its contents.
McMultan pleaded not guilty to the charge and continues to maintain his innocence.
Martin pleaded guilty to assaulting Sundeep Salins and Sarah Gloag while holding a knife and to abducting them and robbing them of jewellery and £4,000.
McMultan has pleaded not guilty to the charge and maintains his innocence.
Prosecutors also allege McMultan reversed a vehicle into a marked police vehicle on the A92 Dundee to Glenrothes road close to the Logie turn off.
It is also alleged McMultan drove towards a police officer causing him to take evasive action.
It is further alleged McMultan continued to drive south on the A92 towards Cupar and threw a bag containing jewellery from the car.
Another charge states that on January 21 at police headquarters in Perth, McMultan refused to leave his cell to have his fingerprints and photos taken in an effort to avoid prosecution.
Jurors have been told the jewellery allegedly taken was worth approximately £200,000
Mr McMultan, a prisoner in Perth, denies the charges against him.