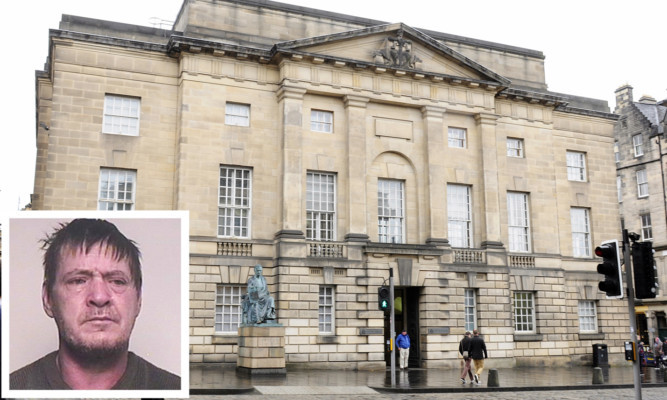 A man has been jailed for six years after a catalogue of violence towards women over several years.
Frederick Mills left one of his victims struggling to breathe after strangling her during a murder bid at a house in Perth.
The 53-year-old also assaulted another woman and a teenage girl in the city before the attempted murder.
One woman was seized by the neck and pushed into a lavatory while a 14-year-old girl was chased and pinned against a cupboard door.
Mills denied committing a string of violent offences but was convicted of an attempted murder committed between 2011 and 2013 and four other assault charges against another woman and teenager in 2005.
At the High Court in Edinburgh, Lady Wise sentenced him to six years in prison and ordered him to be supervised for a further three years.
Detective Chief Inspector Samantha McCluskey of the National Domestic Abuse Task Force, said :"This was a protracted police investigation carried out by the Domestic Abuse Taskforce in the North area of Police Scotland.
"Today, represents the culmination of a lengthy investigation which was greatly assisted by Mill's previous partners, all of whom suffered violent abuse at his hands.
"I would like to take this opportunity to pay tribute to the victims who came forward and assisted the police investigation.
"It's thanks to their bravery that we were able to catalogue his violent history and bring him to justice."