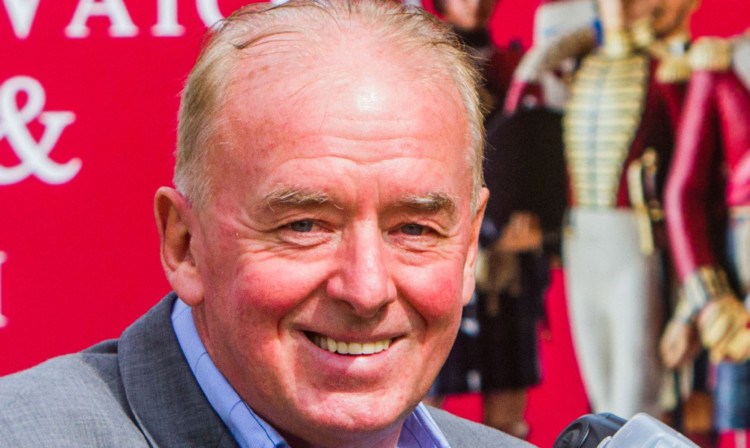 Tributes have been paid to a well-known Perth photographer who died after collapsing in the city centre on Sunday.
Former Perthshire Advertiser chief photographer Graeme Lafferty had been taking photographs of the Kirkin' of the Council when he took ill on the High Street around 10.30am.
Despite police, members of the public and ambulance personnel all assisting in carrying out first aid at the scene, he was tragically pronounced dead shortly after his arrival at Perth Royal Infirmary.
It is understood that Mr Lafferty, suffered from angina, although this was controlled by medication.
He had left the Perthshire Advertiser and was working as a freelance photographer.
Family and friends spoke of their devastation at the sudden death of Mr Lafferty, who recently celebrated his 59th birthday in Perth.
His wife Tirina said she "couldn't believe it", adding: "He goes out on one job and doesn't come back. It's awful."
Close friend Willie White, who runs Willows Coffee Shop and Restaurant in Perth, said Mr Lafferty's death was "devastating".
And Fraser Band, a freelance photographer and another close friend, said: "It's awful. Graeme had been out in Edinburgh on Friday on a 'boys' day out'. I can't believe it as it's so sudden."
Angus Findlay, also a freelance photographer and friend of Mr Lafferty, described the death as "tragic".
He said: "I know Graeme had just been at a day out in Edinburgh on Friday so this is really sudden. I can't quite believe it."
Another friend, Courier photographer Steve MacDougall, told of his shock, adding: "Graeme was due to be the best man at a wedding in a couple of weeks."