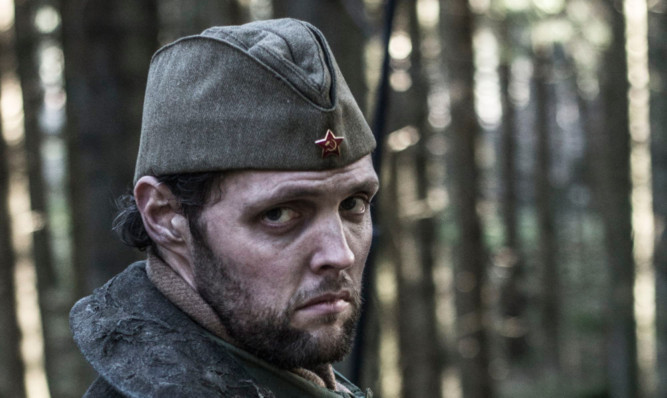 Former Perth High School pupil Gareth Morrison is to tackle a demanding role playing a notorious serial killer at this year's Edinburgh Fringe Festival.
Written by the man behind television's Taggart, Glenn Chandler, the play Killers has been well received wherever it has been performed.
Gareth, 31, who grew up in Perth and got his first acting job at Perth Theatre in 1996, plays the Yorkshire Ripper Peter Sutcliffe.
"I am very much looking forward to reprising my role, as we are just back from Brighton with the play and we received rave reviews and great audience feedback," said Gareth of the play.
"It has been years since I last did the fringe festival. I have wanted to do it again for a while now but was just waiting for the right play and part.
"Playing Sutcliffe is a challenge; it's not about glorifying the man but about exploring the character and how this guy still gets to manipulate women from inside his cell. But the challenge is what's good about these parts."
The play, billed as Three Killers, Three Cells, Three Stories, also features actors playing Ian Brady and Dennis Nilsen.
Killers, which has been described as "atmospheric, menacing, powerful" by one reviewer, will be staged at the Assembly Rooms in George Street and will run from August 1-25.
Gareth, who last appeared on the stage at Perth Theatre playing the genie in the 2010 pantomime Aladdin, is also enjoying a burgeoning film career.
He is currently filming a lead role in a feature film called Skeletons, in which he plays a killer. "I fear I am being typecast," he joked.
He also had a role in the film Outpost 3: Rise of the Spetsnaz, which premiered at the Edinburgh International Film Festival last week. Filmed in Yorkshire and Glasgow, Gareth played a supporting lead, a Russian character called Potrovski, as well as a Nazi zombie.