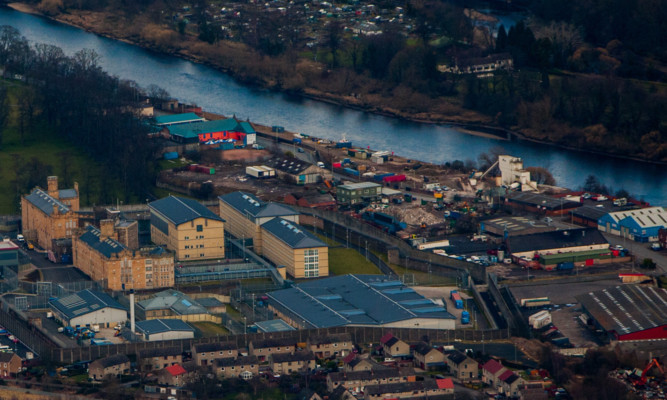 Jubilant locals have hailed the rejection of a controversial waste to energy plant planned for Perth.
The latest twist in the long-running saga saw a Scottish Government reporter turn down an appeal by Grundon Waste Management for the proposed site in Shore Road. Furious locals had rounded on the company, claiming its complex would pollute Perth with smoke and noise and leave an 80-metre chimney stack dominating the Fair City skyline.
In a tortuous planning tale, Oxfordshire-based Grundon were given outline planning permission by Perth and Kinross Council in 2006. An initial plan for a 34-metre chimney was rejected in December 2009, and a subsequent appeal was dismissed in November 2010.
A second application was knocked back by the local authority in February 2012, which led to Grundon appealing to the Scottish Government's directorate for planning and environmental appeals.
Labelled a "pollution-belching monstrosity" by Perth and North Perthshire MP Pete Wishart, the proposal met a wave of local objections including Perth and Kinross Council and the Scottish Environment Protection Agency (Sepa).
The Scottish Prison Service even claimed inmates at Perth Prison could have rioted over the noise and vibration from the plant.
An eight-day public inquiry was held in Perth last winter and, following months of waiting, reporter Dannie Onn finally revealed he had decided against the scheme.
In his report, Mr Onn states: "I find that the living conditions at Perth Prison and nearby houses would be harmed by excessive noise at night-time.
"The potential impact on public health is a matter for Sepa. However, Sepa is not convinced that the proposed facility could be consented.
"This is a material planning consideration and adds weight to my findings on the issue of harm to living conditions."
Mr Onn also found that "detailed measures" for the control of noise, dust and other forms of potential pollution have not been satisfactorily addressed at appeal.
Leading protester Councillor Peter Barrett told The Courier that "this is the result the whole of Perth has been waiting for."
He added: "The incinerator saga has finally burned out and Grundon's horrendous scheme for Perth is now in ashes.
"A small but tireless and dedicated group mobilised the opposition of thousands of Perth residents to ensure that the council and the Scottish Government knew exactly how strongly people felt about the threat that the incinerator posed to our city centre, our environment and our future."
He continued: "Grundon tried to baffle us with science and they failed. They would have left our city much the poorer literally under a cloud for decades."
Mr Wishart said he hoped this means the end of the matter.
He said: "The application, even in its amended version, would have dominated the city skyline and was completely inappropriate for a site so close to the city centre.
"The people of Perth made their views on this issue perfectly clear, the council stood by them and now that decision has been backed up by the Scottish ministers."
Councillor Heather Stewart said she was "relieved" at the decision and Councillor Ian Miller, leader of Perth and Kinross Council, described it as "very good news" for Perth and its environment.
Grundon's estates director Andrew Short said the company regarded it as a "missed opportunity" for both Perth and Scotland and said the firm would now consider its position.
"This facility would have made a significant contribution to the local economy in terms of both wealth and employment creation," he claimed.