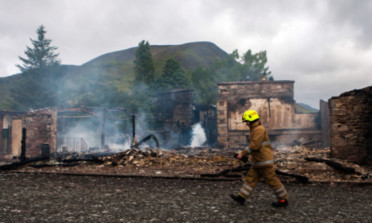 A former Perthshire hotel could rise from the ashes as a £1.3 million "gateway to the Cairngorms".
An activity hub, including a reconstructed Pictish longhouse and caf, is planned for the site of the Spittal of Glenshee Hotel, lost in a devastating fire in 2014.
A retail area and exhibition would also be created.
A business plan commissioned by the Spittal of Glenshee Community Steering Group states the new development could attract around 50,000 visitors a year, generating an estimated £1.9m for the Scottish economy.
The study paints an optimistic picture for the future by tapping into the past.
It states: "It is one of the oldest sites in Scotland providing a rest stop for travellers, first mentioned in 961 AD.
"The oldest, now fire-gutted, hotel buildings at Spittal of Glenshee date back to 1796, and this long history means that the Spittal of Glenshee is well-known amongst locals and visitors, in Scotland and beyond."
The report continues: "The overall approach is to create a destination that acts as the 'welcome to the Cairngorms,' providing a caf, retail area, activity hub and free exhibition focusing on the area's natural and cultural history, along with the reconstruction of a Pictish longhouse and camper van pitches."
The business plan proposes the site should be purchased and owned by Mount Blair Community Development Trust and leased and operated by an individual or company.
It first needs to be cleared with the existing buildings razed to the ground.
The site is currently owned by the Waller family trust, Yorsipp (Trustees) Ltd.
More than 30 different uses were previously suggested by local residents, with the feasibility of six options considered in the commissioned study.
These included a hotel, a campsite, a licensed caf and bar, a retail outlet, a visitor attraction and a recreation area.
Philip Smith, chairman of Mount Blair Community Development Trust, said they "very much" welcome the findings of the business plan.
"This identifies a clear and sustainable use for the site and it has the unanimous support of the community steering group and the directors of the development trust."
He added: "One of the report's recommendations was the community development trust is the official lead body for the project, which has been agreed by those involved.
"An unofficial offer was made for the site last year which was turned down but the steering group and the development trust continue to work to find a solution for this site. We are feeling positive about the findings of the business plan and the viability of the site to become a valuable attraction for the area."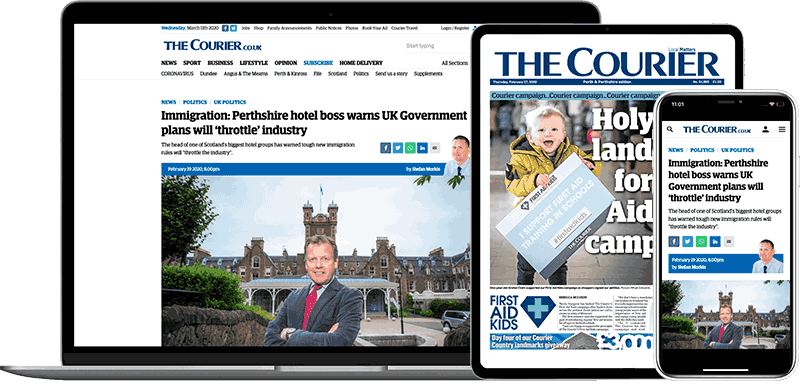 Help support quality local journalism … become a digital subscriber to The Courier
For as little as £5.99 a month you can access all of our content, including Premium articles.
Subscribe