 Retired businessman John Adamson, a former chairman of the Scottish branch of the Institution of Highway Engineers, has died in St Andrews aged 93.
Born in Dundee in 1916, Mr Adamson was Morgan Academy school captain and represented it at rugby, football and cricket.
Joining the city engineers' department, he studied civil engineering and architecture at St Andrews, graduating in 1938.
He joined the Royal Engineers in 1940, attained the rank of major during his six years in uniform and was posted overseas at various times and saw service in Egypt, Sicily, Northern Europe and India.
Back in civilian life, Mr Adamson resumed his local government career and held positions in Leicester, Wakefield, Edinburgh, Glamorgan and Lanarkshire. While in Glamorgan, he played for the local rugby club.
In the mid-1970s, Mr Adamson set up a private civil engineering consultancy, retired in 1981 and moved to St Andrews.
He served as vice-president of the Institute of Municipal Engineers and chairman of the Scottish branch of the Institution of Highway Engineers.
A keen Rotarian, he was a founder member of Cambuslang Rotary Club in 1970. In St Andrews, he joined the local club in 1982, was secretary from 1984-87 and served on the youth exchange, attendance and reception committees.
Predeceased by his wife, Margaret, he is survived by daughters Ishbel and Minty and two grandchildren.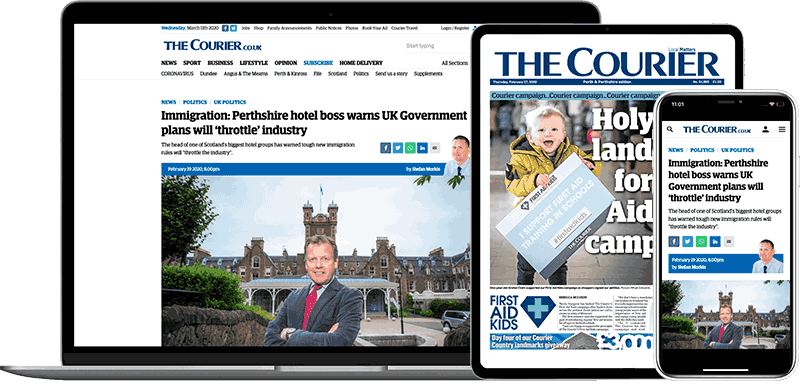 Help support quality local journalism … become a digital subscriber to The Courier
For as little as £5.99 a month you can access all of our content, including Premium articles.
Subscribe