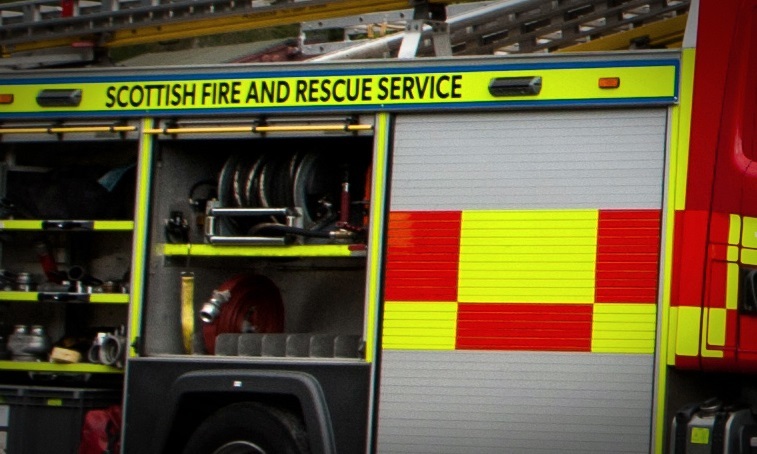 Fire chiefs are taking action to curb a rise in false alarms, which cost the region nearly £12 million in the last five years.
Businesses and organisations blamed for a high number of unwanted call-outs, including Perth Prison, are being urged to take extra measures to avoid similar alerts in the future.
One local company was accused by the brigade of "poor housekeeping" which led to a spate of call-outs.
Each alarm, said to put strain on local resources and increase the risk of danger during real emergencies, is estimated to cost the service £1,970.
Yesterday, a report went before councillors showing Perthshire crews responded to nearly 300 false alarms between October-December, a slight rise on the same period in 2014.
Of the most recent alerts, 72 occurred in either sheltered housing and nursing homes and 33 were the result of cooking.
Last week, three Perth fire crews were called to early morning false alarms at two care homes at the same time.
The Courier can also reveal that there were 1,137 similar calls throughout last year. Of these, only 34 were made maliciously.
Over the last five years, the total estimate for all false alarms throughout Perth and Kinross-shire comes to just over £11.6m. False alarms account for nearly 60% of all call-outs in the area.
Letters have now gone out to several businesses, including hospitals and hotels, offering specific advice on how to avoid further alarms. Owners have been told to clear dust from their detection systems and remove any nearby air fresheners.
Area commander Colin Grieve said: "On-scene investigations by responding crews continue to be routinely undertaken in an attempt to understand reasons for activations, whereby fire service managers challenge duty holders to be proactive in the reduction of such incidents.
"Our experience informs us that there's generally a responsible attitude towards reducing these incidents."
He said: "Premises have been identified that have a high number of unwanted fire alarm signals (UFAS) calls and the owner or occupier has been advised, by way of a letter, that corrective measures require to be taken to reduce the number of times the fire service has to attend the premises."
Perth City Centre councillor Peter Barrett said yesterday: "The service deals with a five-year average of around 300 UFAS every quarter, with the vast majority of these coming from larger premises. It is important for the owners and operators to maintain their alarm systems properly. These systems can be complex but basic housekeeping to keep detectors dust free can make a significant reduction in UFAS."