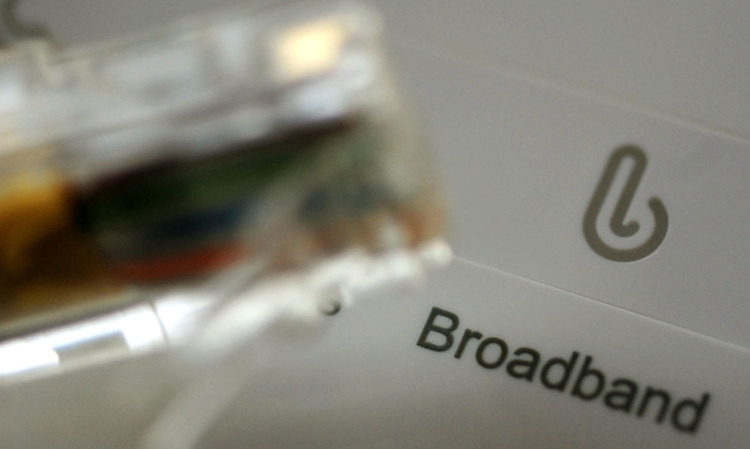 Communities across Highland Perthshire will attempt to effect their own broadband revolution after losing faith in the country's major internet providers.
For years, businesses and homes across the region have been disadvantaged by a lack of useable access to online services.
Business leaders have even gone so far as to warn that local enterprises could wither and die if the vast rural area remains a broadband backwater.
Promises of a next-generation roll-out have seen deadline dates slip and it has now become clear that it will not provide adequate speeds to all and that others may miss out entirely.
In light of that disappointment and backed by partners including Atholl Estates and Perth and Kinross Council the Highland Perthshire Communities Partnership intends to tackle the problem head on.
In the coming months it will launch a pilot project to provide speedy broadband services to communities at Amulree, Trochry and Struan.
Five small-scale telecoms masts will be erected at a series of key locations to give them speeds of up to 8Mb.
The eventual intention is to erect many more to ensure that no one in Highland Perthshire is left behind and that all can call upon potentially life-changing speeds of as much as 20Mb.
So vital has the internet become to daily life, the partnership's success may decide whether Highland Perthshire businesses thrive or fall by the wayside.
The voluntary organisation which has 25 members, including local community councils has been working for around 17 years to meet the needs of the area.
Providing better broadband to the whole of the region is, however, a project on a whole new scale.
"We have been working on this issue for more than a year and a half but only now have we made a breakthrough," said the partnership's project officer Bruce Patterson.
"We are committed to providing a credible service to Highland Perthshire, based on a model that has been used and proven to work at Laggan.
"Though the BT roll-out is coming, there are vast areas of rural Perthshire that will be untouched and we know that dates for some communities have slipped from 2015 to 2017. If we do not do something ourselves then businesses and communities will struggle for some 2017 will simply be too late."
He went on: "We don't yet know how much money we will need for the entire project but it is our ambition to ensure that the whole of Highland Perthshire is a wi-fi zone. We will be a community business and all profits will be poured back into the business and into our communities."
The plans will be unveiled at a public meeting in Amulree village hall on Thursday at 7.30pm.
Perthshire Chamber of Commerce chief executive Vicki Unite endorsed the need for improved broadband access.
"It is vital that businesses in both urban and rural areas of Perthshire have access to this critical infrastructure to support growth in our regional economy," she said.
"For today's businesses, having access to good broadband is as essential as being connected to other vital utilities such as gas, electricity and water."
For more details, call 07793 673206 or email info@hpcp.co.uk.