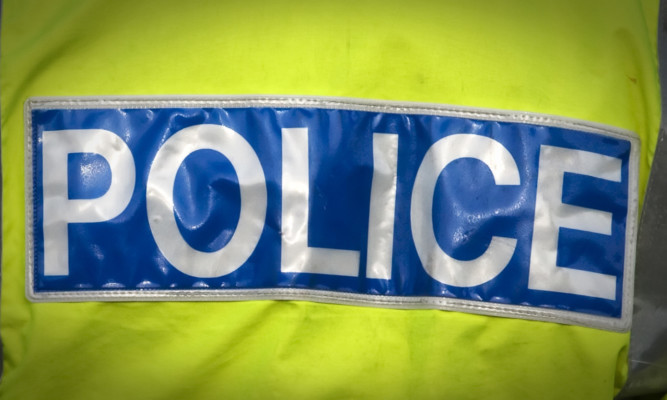 Ryder Cup police have tapped in to the expertise of seasoned colleagues in a bid to counter the terror threat for the huge event which they place on a par with the London Olympics.
Chief Inspector Mike Whitford, Police Scotland's Tayside Division area commander for Perth and Kinross, told The Courier that lengthy discussions have taken place with officers who worked during the 2010 Ryder Cup, which was held at Celtic Manor Resort in Wales, and how he doesn't see terrorism as a threat to this year's event at Gleneagles.
Security will be tight for the Ryder Cup with a 'ring of steel' at the Perthshire venue, consisting of several paths being closed off to the public and additional CCTV and IT-based warning systems being rolled out alongside increased security teams.
Mr Whitford said: "All aspects of that kind of thing (terrorism) are fully considered by the planning teams.
"There is certainly no indication that there is any significant threat or risk. You have to remember we had the G8 conference at the very same location which was considerably more volatile and it went successfully," he added.
And Mr Whitford explained how talks progressed with their Welsh colleagues.
"The last Ryder Cup in the UK was down in Wales so there's been a lot of dialogue between us and the forces that dealt with the event previously. So we have been learning from them in how we approach the event.
"The big thing is unlike T in the Park, where people can bring their own cars and there are huge car parks, the Ryder Cup will have the park and ride, so it's very controlled."
Mr Whitford emphasised the scale of the global event.
"It's a very high-profile event and is probably up there with the Olympic Games," he commented.
"It has its own dedicated planning team and obviously there will be a considerable increase in the number of people in Perth and Kinross down to Stirling coming into the area so businesses will hopefully see a considerable benefit from it."
And Police Scotland's assistant chief constable Bernie Higgins added: "Police Scotland is working very closely with the event organisers to deliver a safe and secure event for players, officials and spectators."
Antonia Beggs, operations director at Ryder Cup Europe, stressed how safety and security "for all concerned" is of "paramount importance."
She said: "We are working closely with local and national government partner agencies, including Police Scotland, to ensure that all safety and security arrangements put in place for the 2014 Ryder Cup are in line with requirements for an international sporting event of this nature."
The Ryder Cup is expected to attract huge crowds with an estimated economic benefit of around £100 million during the week it will be held at Gleneagles.
The Europe team, led this year by Paul McGinley, is hoping to retain the cup following their victories at Medinah Country Club in Illinois, USA, in 2012 and the Celtic Manor Resort in Newport, Wales, in 2010.