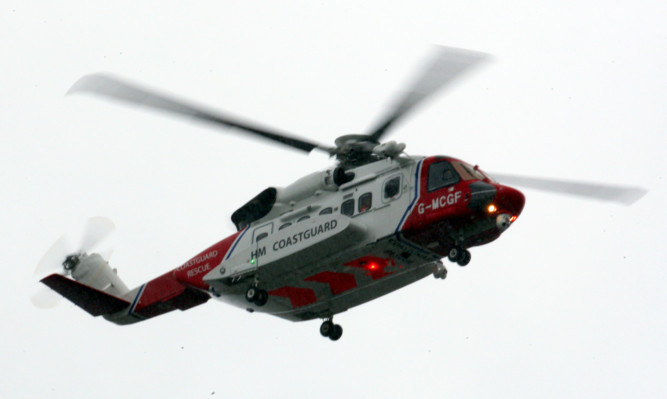 Two men have died in a Tayside plane crash that sparked a massive search and rescue operation.
The wreckage of a light aircraft was discovered on a remote hillside in the Carse of Gowrie yesterday afternoon.
It's two occupants are understood to have died as it went down in bad weather near Abernyte.
The grim discovery ended a huge emergency services reponse effort which saw Police Scotland, HM Coastguard, RAF personnel and RNLI volunteers scour miles of river and land.
The two-seater aircraft's last known position on radar was four miles out of Dundee airport, shortly after its pilot had requested permission to land.
It had left Inverness Airport some hours earlier and had been due to touch down at around midday.
Dundee Airport swiftly raised the alarm after it disappeared from their monitor, bringing emergency services from across the east of Scotland to Tayside.
Initial reports placed the aircraft over the Tay near Errol and search efforts began on the river, with a coastguard search and rescue helicopter scouring the water between Dundee and Perth.
Gradually however, the agencies involved began to narrow down the plane's exact location when contact was lost and the search became focussed on land.
The helicopter spent hours passing back and forward over the fog-shrouded Sidlaw Hills behind Kinnaird.
By mid-afternoon it had begun to concentrate on one particular area of hillside, almost hidden from view, and teams converged on the area.
A staging ground was set up at the Scottish Antiques Centre at Abernyte, where a command centre was established and search teams were joined by the Scottish Ambulance Service and mountain rescue officers.
They soon made their way to the site of the crash, some two miles away between Abernyte and Kinnaird as the wreckage was discovered on a hilltop at Outfield Farm, next to Pitmiddle Wood.
Uniformed police officers stood guard while teams ventured up onto the hillside, with specialist teams and equipment included a tracked quad bike required to gain access.
See Monday's Courier for more on this story.