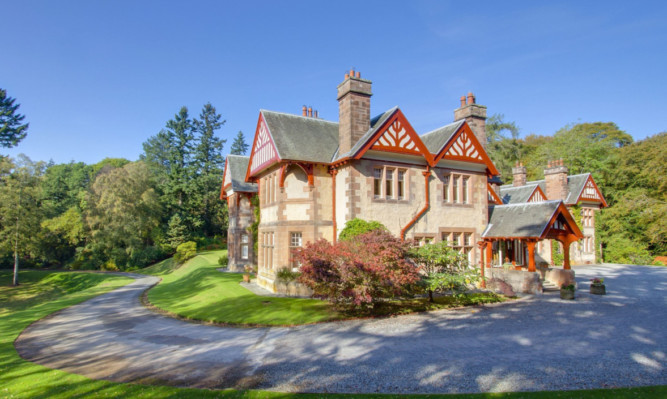 Budding lords of the manor are being given the chance to snap up a Perthshire sporting estate.
Dungarthill Estate, near Dunkeld, has gone on the market for offers over £5 million.
The estate is renowned for its pheasant shoot with established drives and also offers fallow stalking and roe shooting, as well as trout fishing and duck flighting on the two hill lochs.
The 300 acres of farm land included in the sale is worked by contract.
Whoever buys the estate will also inherit a holiday letting business with five cottages, two staff cottages and nine other properties let on tenancy agreements.
Dungarthill House itself is thought to have been built as a wedding present in 1886 by a Mr Cox, of the Dundee jute manufacturers Cox Brothers.
The 10-bedroomed property can accommodate a party of 18 or could be taken over as a family home.
Simon Brown, of selling agents CKD Galbraith, said: "Dungarthill is a rare opportunity to purchase a multi- purpose Scottish estate with a spectacular main house, several successful business enterprises, superb sporting pursuits and ample development opportunities, all within a ring fence.
"The estate sits in a 'bowl' and this unusual positioning affords the estate privacy and seclusion, while Dungarthill House is hidden by its mature gardens and trees.
"The current owners have done a great deal to modernise and sensitively refurbish the estate's properties and develop the holiday lettings business.
"Estates of this calibre are in short supply and will undoubtedly attract attention from across the UK, as well as from international buyers keen to purchase a premier Scottish estate.
"Although enjoying the peace and tranquillity of the majestic Highlands, Dungarthill is very accessible."