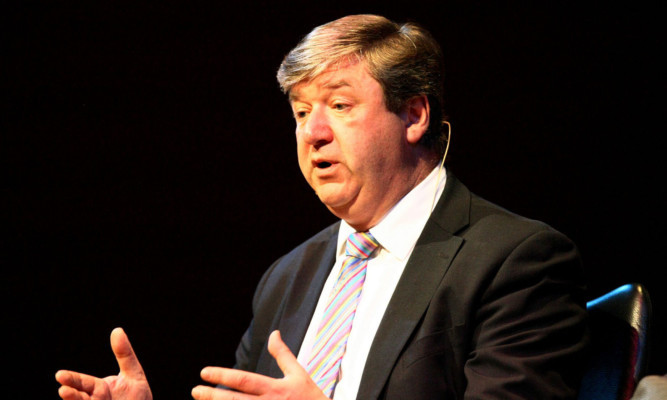 The Better Together campaign has been accused of "spiralling into self-destruction" after UK cabinet ministers appeared at odds over enhanced devolution proposals.
As the referendum campaign entered its last full week, Chancellor George Osborne said "a plan of action to give more powers to Scotland" would be announced soon.
But just hours later Scottish Secretary Alistair Carmichael said of his coalition partner's statement: "It's nothing new."
The blunder came after a new poll put Yes in the lead for the first time, by a margin of 51% to 49%.
The YouGov poll was described by Better Together insiders as a "boot up the backside" to those who thought the result was a foregone conclusion.
This was echoed by campaign leader Alistair Darling, who said it showed "every voter in Scotland can now tip the balance".
First Minister Alex Salmond said Mr Osborne's pledge was a "panicked last-minute measure" designed to "bribe" Scots, adding the pro-UK camp was "spiralling into self-destruction".
A senior pro-independence insider said: "The proposals are gobbledegook. If they were serious about more powers they wouldn't rush something out on the back of a poll."
See full coverage of the weekend's developments in Monday's Courier.