 The SNP has been given the chairmanship of the Westminster committee that will scrutinise new devolution legislation.
A nationalist MP will chair the Scottish Affairs Committee in the House of Commons, whose members will examine the Scotland Bill after it is published next week.
Prime Minister David Cameron has already pledged to include a Bill to implement the recommendations of the Smith Commission on devolution in his first Queen's Speech after winning the election.
As well as chairing the Scottish Affairs Committee, the SNP will chair the Energy and Climate Change Committee.
The party was awarded chairmanship of the committees after it almost swept the board in the election in Scotland, winning 56 of the 59 seats up for grabs.
SNP chief whip Mike Weir said: "I'm delighted that the SNP has secured the convenerships of these two very important committees following our record win of 56 seats in the general election.
"Both the Energy and Climate Change Select Committee and Scottish Affairs Select Committee are especially important to Scotland in this parliament.
"We will be seeing one of the major Bills coming forward in the Scotland Bill on more powers for Scotland, and of course the Energy and Climate Change Committee is of particular importance with our oil and gas sector and renewables industry.
"The SNP chairing these committees will allow us to make progress on these important issues, and will help us get the best deal for Scotland."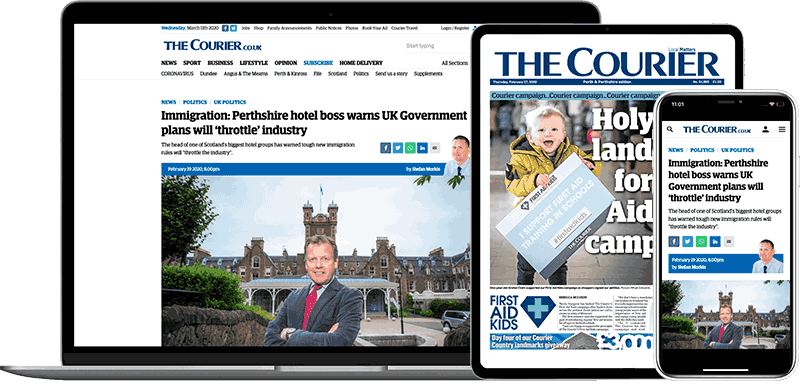 Help support quality local journalism … become a digital subscriber to The Courier
For as little as £5.99 a month you can access all of our content, including Premium articles.
Subscribe