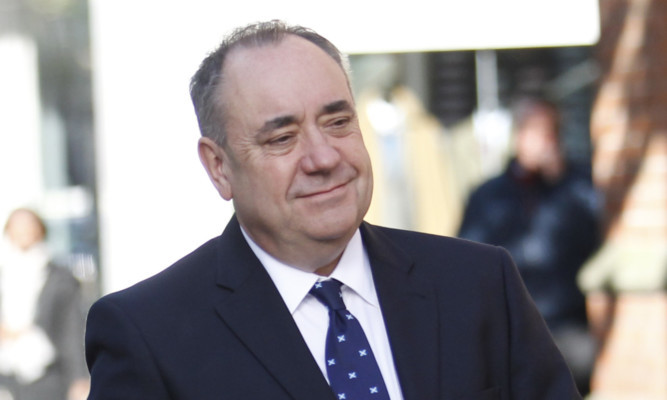 Alex Salmond has described the Prime Minister as a "silly arrogant man" over his handling of the aftermath of the Scottish independence referendum.
The former First Minister has told how he watched David Cameron's television address on the morning of September 19 and realised "what must now be done".
Extracts of Mr Salmond's book The Dream Shall Never Die, his referendum diary looking back on the campaign for independence, are being published in the Scottish Sun.
The newspaper told how he was "disgusted" with Mr Cameron's decision to link further devolution for Scotland with English votes for English laws in the wake of the No vote on September 18, branding the Prime Minister "a Tory toff on a day trip" for his interventions in the debate.
His attack on Mr Cameron continued today, with his account of how he watched the Prime Minister's speech on television.
"As he struts out to say that Scottish reform must take place 'in tandem with' and 'at the same pace as' changes in England, I immediately realise the significance," Mr Salmond said.
"There was no mention of this last week when he was in a complete panic about the polls.
"I think 'you silly arrogant man' and look around the room."
Mr Salmond – who is standing for election at Westminster in the Gordon constituency – said his team were too exhausted to realise "the door Cameron has just opened".
He added: "I understand – no, I sense – what now must be done."
The book, which will be published on Thursday, comes as the SNP gears up to win a record number of seats in May's election.
Polls indicate the nationalists could send over 50 MPs to Westminster, with Labour facing near wipeout.