Nicola Sturgeon has been given a grilling over the Government's record on ensuring the Forth Road Bridge is properly maintained.
The transport network has been plunged into chaos since a 20mm crack was spotted in a load-bearing link last week forcing a complete closure of the bridge.
The Government has been accused of dropping the ball over the bridge after it emerged that works in 2010 covering a larger area of the bridge were considered, but dropped.
During First Minister's Questions, Scottish Labour leader Kezia Dugdale laid the blame for the closure squarely at the SNP Government's door.
She said: "For the First Minister to try and sweep everything under the carpet just won't wash.
"We know the bridge maintenance contract had been privatised by her Government and budgets had been slashed by her Government."
She said the capital budget for bridge maintenance had been cut by 65%, as confirmed by Audit Scotland.
The public needs more than "short-term sticking plaster solutions", Ms Dugdale said, and called for small vans to be allowed over the bridge to support struggling small businesses.
She added: "We need a Government that doesn't put off essential work in the hope of saving some money."
Ms Sturgeon hit back saying: "The specific part of the bride that is being repaired now was not broken back in 2010. The work that was considered in 2010 was prompted by concern about another part of the truss end link, not the part that is now cracked.
"The work that was considered in 2010 would have been a more extensive repair than was actually required and it would have completely closed the Forth Road Bridge for a number of weeks."
She added it was the now defunct Forth Estuary Transport Authority, rather than the Scottish Government which took over bridge responsibility that decided to perform "more proportionate" repairs.
She said that maintenance was ongoing when the defect was discovered.
For full coverage of FMQs see Friday's Courier.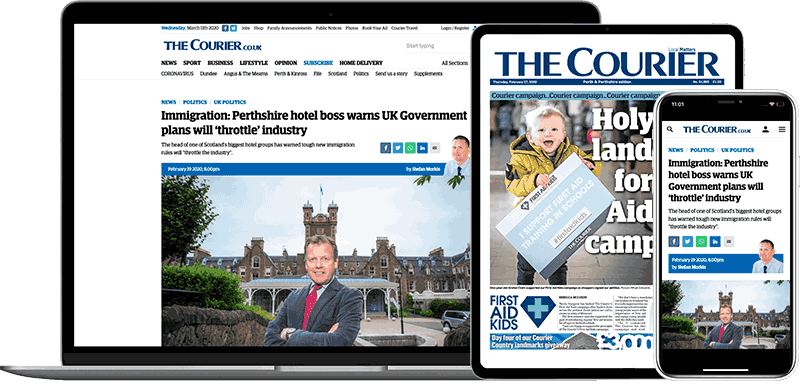 Help support quality local journalism … become a digital subscriber to The Courier
For as little as £5.99 a month you can access all of our content, including Premium articles.
Subscribe