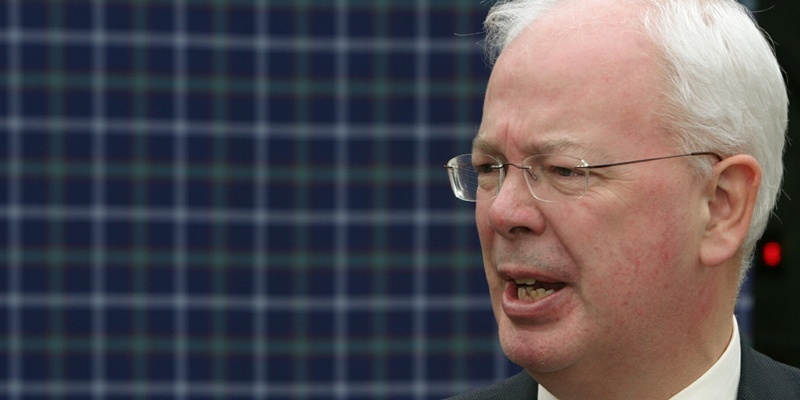 Alex Salmond's planned independence referendum would be contrary to "the rule of law" and undermine democracy, the UK Government's top Scottish law officer has claimed.
The explosive comments by Advocate General for Scotland upped the ante in the continuing war of words over the legality of the Scottish Government's plan to hold the historic vote in autumn 2014.
Lord Wallace of Tankerness QC insisted the Scottish Parliament "has no power" to deliver the referendum because responsibility over constitutional matters is reserved to Westminster. He said the SNP Government would be undermining a "fundamental principle of democracy" if it pushes ahead with the plan regardless.
"The Scottish Parliament has no power to legislate for a referendum on independence," he said. "There are important consequences which follow from this. One is that to proceed with a referendum that is outside of its legal powers would be to act contrary to the rule of law.
"This is not a mere legal technicality as some commentators have suggested. Government according to law is a fundamental principle of democracy. To flout this principle would be a very worrying step for a democratically elected government to take."
Last week Scottish Secretary Michael Moore offered to temporarily extend Holyrood's powers under a Section 30 order so it could hold an independence ballot if certain conditions are met. But Mr Salmond attacked what he called "London interference" and signalled his intention to push ahead with his own referendum.
However, it has now been agreed that the two men will meet to discuss the issues next week after the Scottish Government has published its consultation document on the referendum plans.
Lord Wallace, a former Scottish Liberal Democrat leader and ex-deputy first minister of Scotland, warned any referendum held without the agreement of the UK Government could be blocked by the courts.
But he added: "The UK Government acknowledges the political mandate achieved by the SNP at the May 2011 election. It is precisely because of this political mandate that the UK Government is offering means to ensure that the Scottish Parliament has the power to deliver a referendum that is fair, legal and decisive.
"The Section 30 order included in the government's consultation paper would achieve this, and we are consulting in order to take the views of others on the issue."
A spokesman for Alex Salmond said the Scottish Government is "confident" about its legal right to hold an "advisory" referendum.
"In any event, we have absolutely no objection to a Section 30 enhancement of Holyrood's powers to hold a legally binding referendum, but what we cannot possibly accept is Westminster dictating the terms of Scotland's referendum."
Meanwhile, Nick Clegg warned Scottish voters not to be "bamboozled" by Mr Salmond into thinking that a referendum would offer them the choice between independence and the status quo.
The Deputy Prime Minister highlighted the fincancial powers being transferred from Westminster to Holyrood under the Scotland Bill and said Lib Dems want to go further with devolution.
He added: "I have always believed that the choice before the Scottish people is not between independence or nothing, it is between independence and continued devolution."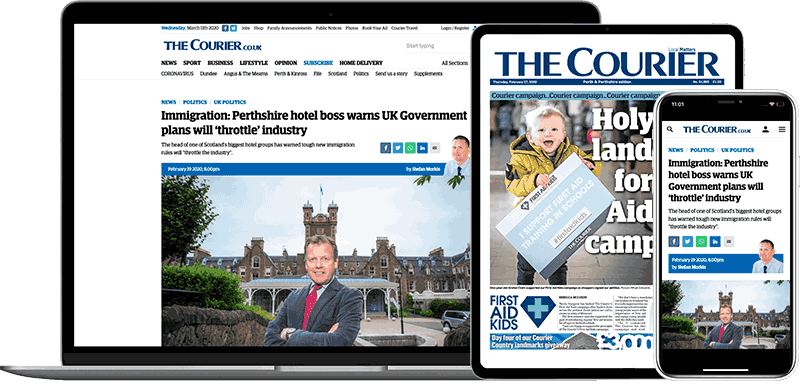 Help support quality local journalism … become a digital subscriber to The Courier
For as little as £5.99 a month you can access all of our content, including Premium articles.
Subscribe