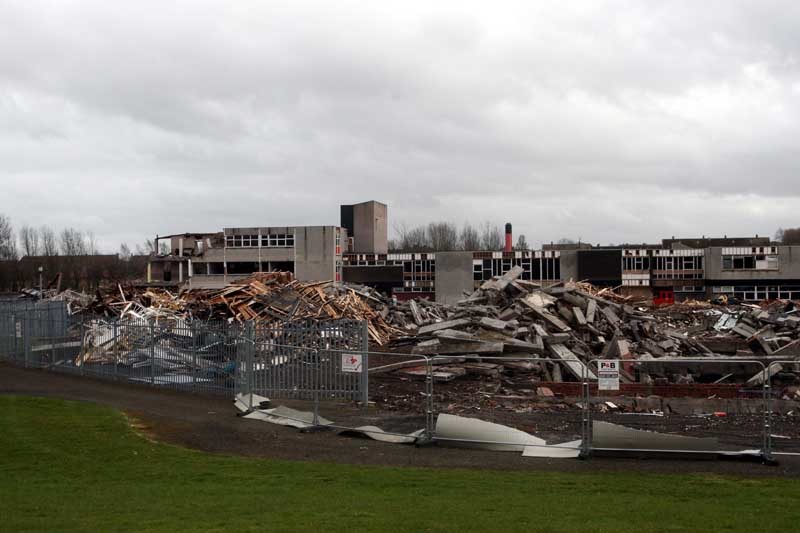 The former St Saviour's High School in Dundee has been reduced to a pile of rubble.
Contractors have been busy demolishing the Drumgeith Road building in a £300,000 project since it was declared surplus to requirements by the city council.
St Saviour's opened in the early 1970s and served the Catholic community in the east of the city.
Its pupils included athlete Liz McColgan, chess player Paul Motwani and entrepreneur Chris van der Kuyl.
The school merged with Lawside Academy in 2008 under the new name of St Paul's Academy.
The St Saviour's site was kept going for a few months until pupils and staff moved to new premises in Gillburn Park.
The council had planned to use the building for its information technology department, but staff went to the former Downfield Primary instead.
The council decided to knock St Saviour's down, allowing the site to be marketed for a new purpose in the future.