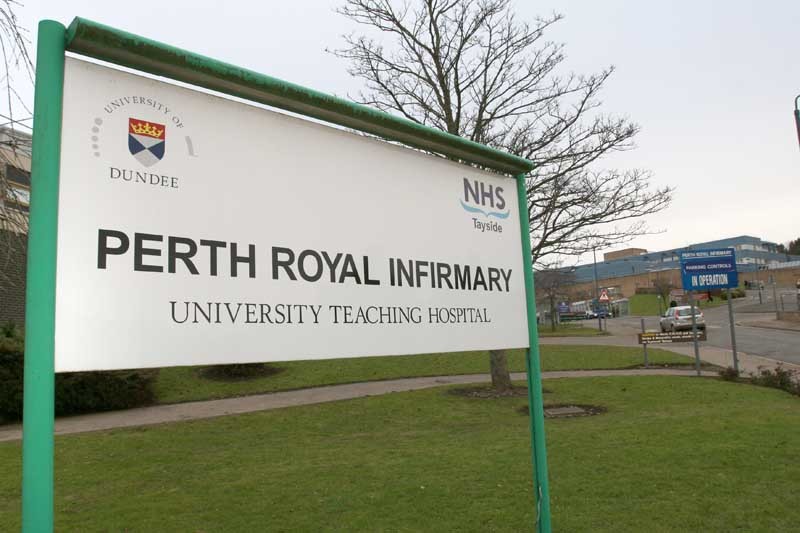 NHS Tayside wants to install biomass heating plants at Perth Royal Infirmary (PRI) and Stracathro Hospital by Brechin in a bid to reduce its carbon emissions.
The organisation is planning to replace two gas boilers with wood pellet fuelled boilers, if a £1.7 million grant application to the Scottish Government is successful.
Health bosses on Thursday agreed to bid for 100% capital grants available for the construction of biomass boilers, but they were told that it was unlikely both applications would be approved.
The Scottish Government will inform successful applicants after March 31.
Pending cash being made available for the projects, the biomass boilers are expected to be operational 12 months after a contract is awarded.
Mark Anderson, NHS Tayside's head of estates, said the boilers would supply 66% of the heat demand on the PRI site and 78% at Stracathro.
Providing the biomass boilers will save 2057 tonnes a year of CO2 emissions at PRI and 1347 tonnes at Stracathro.
PRI spends more than £500,000 each year on gas, while Stracathro spends almost £300,000.
Mr Anderson said, "This is a great opportunity to access funds that would help us replace not only ageing plant but will allow us to meet a lot of our objectives on CO2 emissions."
NHS Tayside finance and resources committee member, Betty Ward, was keen to know whether biomass boilers "created more demand for deforestation" or if the wood to be burned was "surplus to requirements."
Mr Anderson said it was "fairly new technology," but there had been discussions with the Forestry Commission and they had given assurances the supply of biomass fuel was sustainable.
"A lot of it is from waste, but the assumption is that in future years, this will become an industry in itself. A lot of trees will be planted for this purpose."
Ken Armstrong, director of operations, said the Forestry Commission was aware of the number of trees they will need to plant to meet the likely demand over the next five years.
Finance and resources committee members also heard the ash from burning wood pellets could be used as a fertiliser in hospital grounds.