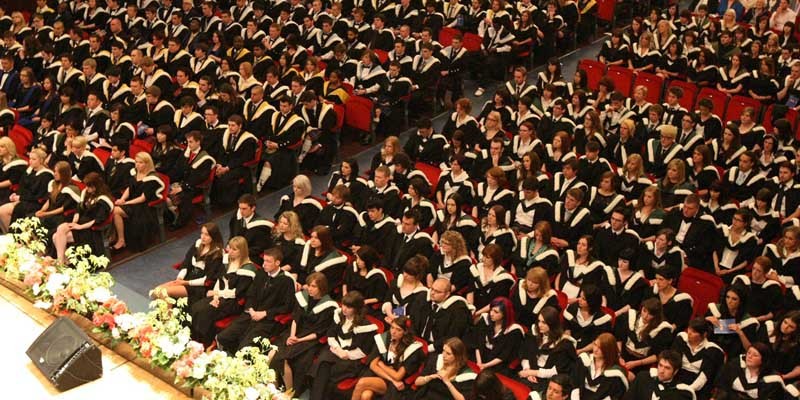 Students in Tayside and Fife who may be tempted to use the growing online trade in bogus academic course work have been warned they will be caught.
Universities and colleges across Courier Country are tackling "contract cheating," which sees students buying bespoke course work to pass off as their own.
Expert in the field Professor Robert Clarke, of Birmingham City University, claimed he has been in touch with an undisclosed number of institutions in the area as part of an extensive probe into the rapidly expanding internet industry.
He said: "The problem is now worldwide and the other day I was dealing with a case in Madrid. We tend to aggregate figures together to cover the whole of the UK and we don't identify individual universities in case there is an ongoing investigation."
Professor Clarke claimed most UK universities will have been touched by the business, which is flourishing in tandem with the digital age.
He said some universities had assisted his research by volunteering information on students caught cheating and disciplinary action taken, while others had refused to publicly admit it was an issue.
St Andrews University has had just one confirmed case of fake work being submitted in the last three years, resulting in a student having their studies "terminated".
A spokesman said: "It should be stressed that there is no evidence that contract cheating is a major issue at St Andrews.
"Like most universities, we employ a standard range of sophisticated systems to monitor course work and detect any possible instances of plagiarism or cheating."
Abertay University in Dundee also confirmed a small number of incidents had been reported. A spokesman said: "Academic deceit is a very serious matter and the university will not tolerate it in any guise.
"A tiny handful of students each year try to pass off the work of others as their own and are caught by our own staff's watchfulness, or through our use of electronic detection systems.
"Professor Clarke has alerted the university to a couple of these cases, enabling us to take appropriate action."
Hundreds of websites openly provide a bespoke writing service, starting at around £70 per essay and rising to hundreds of pounds for more extensive pieces.
Professor Clarke's most recent investigation showed around 71% of requests on one site came from undergraduates.
More worryingly, more than 21% were students looking for work to pass Masters assignments, including final dissertations, while a total of 10 people were recorded asking for PhD work.
Dundee University suspends students where "extreme cases" of plagiarism have been detected but has yet to pinpoint anybody submitting written-to-order essays.
A spokesman said: "There have been two instances of sufficient seriousness during the last three years to be considered by our Academic Dishonesty Committee. Neither of these instances related to 'contract cheating'.
"Below this level, deans of school deal with instances of dishonesty and impose appropriate sanctions, which might include the reduction of marks, formal warnings, the award of a zero mark or the requirement to re-submit work or re-sit examinations."
Dundee College assistant principal Leslie Dick confirmed students had been "removed" after submitting plagiarised work.
"The students are informed that our lecturers have access to software which detects plagiarism," she said. "The group tutor meets regularly with their student group and their knowledge of the students assists in recognising a change in pattern or standards of assessments which is then investigated."
Abertay student president William Mohieddeen said: "Just because there is no evidence of a problem doesn't mean a university can't do anything to prevent it happening in terms of providing academic and welfare support."