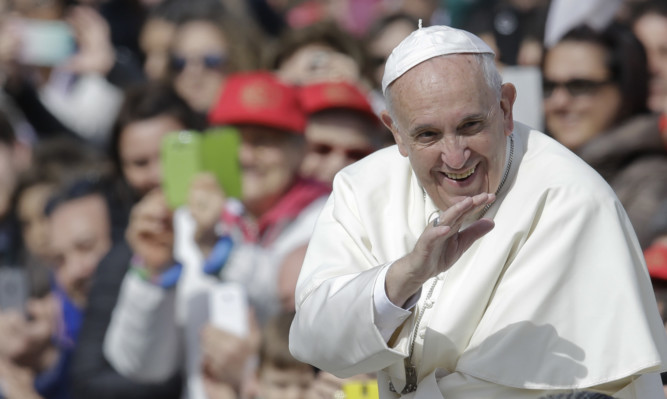 Scots students preparing for the priesthood are to meet Pope Francis.
Archbishop of Glasgow Philip Tartaglia will give an address at a private audience with the Pope at the Vatican later on Thursday, organised to mark the 400th anniversary of "priestly formation".
Among those attending will be seminarians from the Pontifical Scots College in Rome and Archbishop of St Andrews and Edinburgh, Leo Cushley.
Archbishop Tartaglia said: "This encounter with the Holy Father will be a huge encouragement to our young men who are preparing for the priesthood at the Scots College.
"I will be honoured to give the opening address of greeting to Pope Francis."
Rector of the College, Fr Daniel Fitzpatrick, said: "It is a great honour for the whole College as we celebrate 400 years of Priestly Formation in Rome to be able to spend time with Pope Francis.
"Moments like these remind the seminarians of the great tradition that they now are part of."