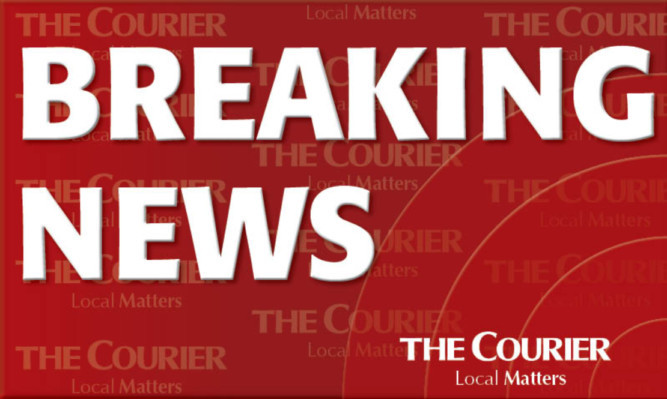 Scotland's transport minister has unveiled a "revolution in rail" which he says will deliver the largest programme of benefits to passengers seen in a generation.
ScotRail will introduce 200 new services from 2018, providing 20,000 more seats per day, with passengers across Tayside, Fife, Stirlingshire, Aberdeenshire and the Borders set to feel the benefits.
Locally, the services will include:Dundee Hourly service to Broughty Ferry, Monifieth, Carnoustie and Arbroath Half-hourly service to Perth, Stirling and Glasgow one limited stop high speed train and one regional service Continuation of existing half-hourly service to Edinburgh – one limited stop high speed train and one regional service Perth Hourly service to Inverness Minimum of an hourly service to Glasgow and Edinburgh (mix of limited stop high speed train and one regional service) New regional Glasgow-Dundee service provides an hourly service between Glasgow and Stirling, Bridge of Allan, Dunblane, Gleneagles, Perth and Invergowrie Edinburgh and Fife New standard 'all day' timetable to stations in Fife operated by three-coach class 170 trains New through service each hour between Borders railway and Fife. Borders railway primarily operated by three-coach class 170 trains New half hourly service to Glasgow via Cumbernauld, Stepps and Gartcosh Current half hourly service to Stirling and Dunblane becomes limited stop rather than all stations, reducing journey times by around 10 minutesThe Scottish Government says the extra services have been made possible by a decision to retain 13 Class 170 diesel trains with 39 additional carriages beyond the terms of their current leases, which were due to end in 2018.
From 2018 there will be more services confirmed for Tayside, Stirlingshire, Perthsire Aberdeenshire. There will also be increased peak capacity across Fife and the Borders, relieving some of the pressure on commuter services, along with more commuter options linking local towns between Glasgow and Edinburgh via Cumbernauld and Falkirk.
Transport Minister Derek Mackay said: "We have initiated a revolution in rail services across Scotland. From 2018 passengers will benefit from more seats, more services and faster journey times as a direct result of the increased funding that we are putting into the rail network.
"The retention of these units will complement the arrival of our new high speed trains, which will allow for new and improved intercity connections. They will also make our rail network more resilient, creating opportunities to run faster services on key commuter routes and offering better connectivity for regional areas.
"This funding is in addition to the £475m investment in Scotland's rolling stock over the lifetime of the franchise, meaning Scotland's rail passengers have never been better served, both in terms of the quality of the trains they travel on, and the number of services running on the network."
Phil Verster, managing director of Abellio ScotRail, said:"This is a really significant moment in our mission to transform Scotland's railway. In three years time, the service that we provide to our customers will be unrecognisable. Our new electric fleet will be running between Glasgow and Edinburgh, our high speed trains will be linking our seven cities and, thanks to this announcement today, we will have hundreds more services and thousands more seats available to customers across Scotland particularly in Aberdeen, the North East and Fife.
"I really cannot overstate just how big a change to our service that this announcement represents. This is not a slight amendment to the way we do business it is a fundamental change. These new trains will allow us to completely recast our timetables, meaning more regular, local services combined with a high speed intercity offering."For full coverage, see Wednesday's Courier.