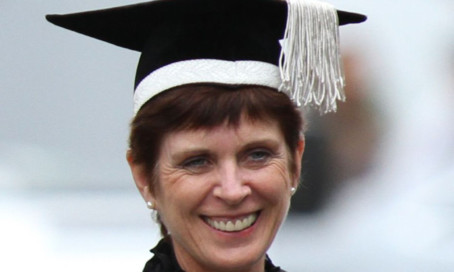 St Andrews University has defended a £30,000 bonus paid to its principal by saying she has donated four times that amount to support scholarships and postgraduates.
Professor Louise Richardson receives a basic salary of £225,000 a year but was also awarded a one-off bonus of £30,000 in 2013/14 while other benefits she received doubled in value from £5,000 to £10,000.
It meant her total remuneration package was 13% higher than it had been the previous year.
However, a spokesman for St Andrews University said Professor Richardson has not received a rise in salary since she took up the post six years ago and has donated £120,000 of her own money to help students in that time.
"Professor Richardson has not sought nor accepted a salary increase since her appointment as principal six years ago," he said.
"During this time, St Andrews has experienced one of the most successful periods in its history.
"It has achieved its highest ever rankings in United Kingdom league tables, is the only Scottish university in the UK top 10, has two years running been named Scottish University of the Year, consistently topped the annual UK National Student Survey, significantly expanded its numbers of students from deprived backgrounds, expanded the volume of scholarships and bursaries it offers, driven up the quality of its research and run an ambitious global fundraising campaign which has realised over £50 million for teaching and research in St Andrews.
"In 2014, University Court awarded the principal a one-off bonus payment of £30,000 in recognition of this progress."
He added: "Since her appointment, Professor Richardson has personally given over £120,000 to St Andrews' 600th Anniversary Fundraising Campaign to support scholarships and new facilities for postgraduate students.
"Her basic salary remains unchanged."
The principals of Dundee and Abertay universities both received salary increases of 2%.
Professor Pete Downes, principal of Dundee University, saw his pay rise from £220,000 to £227,000.
Abertay University principal Professor Nigel Seaton saw his salary increase from £187,000 to £191,00.
The University and College Union, which represents lecturers, said the pay rises cannot be justified when higher education funding is being squeezed.
Mary Senior, the union's Scotland official, said it was it was "quite incredible" to see above-inflation pay rises when "our members' pay is being forced down".