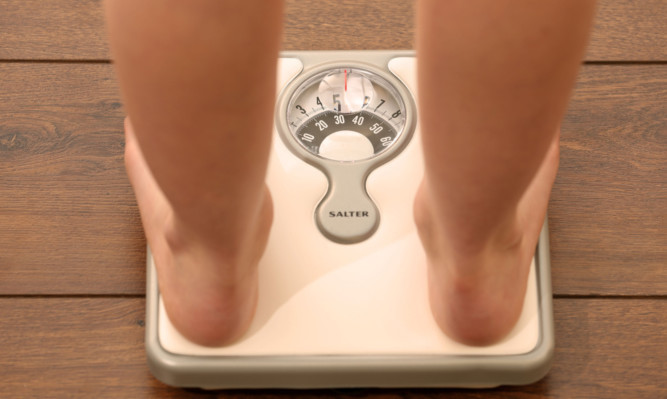 Parents are failing to spot their children's weight ballooning, according to a Tayside specialist.
The claim came after it emerged the number of children in Tayside and Fife who are severely obese, clinically obese or overweight when they begin primary school is increasing.
Official statistics show 16.3% of primary one pupils in both regions fell into one of the three categories when measured by local health boards, a rise from 14.4% in Fife and 15.2% across Angus, Dundee and Perthshire from the previous year. The national average was 15.5%.
Dr Laura Stewart, weight management pathway manager at NHS Tayside, said: "The three healthy living messages we have put forward are trying to encourage one hour of physical activity a day, no more than three hours' screen time and three healthy balanced meals.
"I would say there is a lot of good work going on but one of the things we are aware of is that parents don't always recognise when there is a concern with their own children.
"That might mean they don't impose these healthy lifestyle messages as much as they should. Parents find it difficult to see weight problems in their own children.
"I think it's important to say thinking about it is not a negative thing. One really, really easy way to be aware is if children, say aged six, are wearing clothes sizes aged nine or 10.
"Parents don't tend to weigh their children in the same way they would measure height against the doorframe. A particular tell-tale sign is if a six-year-old child was in clothes for their age but has jumped up to eight or nine-year-old sizes in six months."
Dr Stewart also pointed to a number of initiatives, including healthy-living services for parents of pre-schoolers.
NHS Fife child healthy weight practitioner Kathryn McLay pointed to the child healthy weight service.
She said: "This service provides early intervention for families who can then work one to one with the child healthy weight team, supporting them to make small changes to their lifestyle around healthy eating and physical activity."
The data was gathered by measuring pupils' body mass index (BMI). Children from the most deprived backgrounds are more likely to be overweight or obese, the figures suggested.
Scottish Conservative health spokesman Jackson Carlaw said: "Obesity is fast becoming as significant a public health challenge as drinking and smoking.
"If a generation of youngsters are setting out on a path of poor diets and supine lifestyles, it's going to be very difficult to change those habits in adulthood."
A Scottish Government spokeswoman said: "Excellent progress has been made across Scotland, with 96% of schools in February 2014 meeting the recommended target."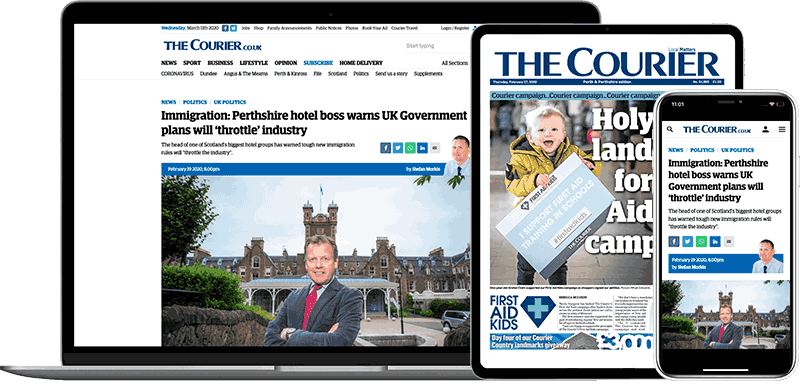 Help support quality local journalism … become a digital subscriber to The Courier
For as little as £5.99 a month you can access all of our content, including Premium articles.
Subscribe